Items 1 to 2 of 2 on page 1 of 1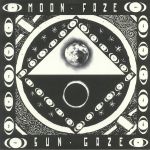 Cat: MCLP 0033. Rel: 09 Nov 17
Deep House
Nicola Cruz - "Pagano" (5:41)

Moscoman - "Se Acabo" (5:36)

Zongamin - "New Tribe" (4:24)

Manfredas - "Glasswalk" (6:32)

Umoja - "Umboweti" (4:27)

Crowdpleaser & Mah'Mood - "Yasmin" (feat Habib) (6:21)
Played by:
Alexis Le-Tan
,
Mike Misiu
,
Curious Disco
,
Manu•Archeo
,
Jonny Rock
,
Mimi
,
Dj soFa
,
Disco Halal
,
Ponty Mython
,
ESS O ESS
,
LEGO EDIT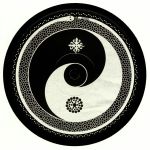 Cat: CULTED 001. Rel: 07 Mar 18
Disco/Nu-Disco
Manfredas - "Mani From The Block" (7:57)

Siaubas - "Hare Hare" (6:24)

Simple Symmetry - "Yalla" (6:42)
Review: Those fine folks behind the otherworldly Multi-Culti imprint have decided to launch a re-edit series, naturally focusing on reworks of weird and wonderful, off-kilter gems from around the world. This first serving of Cult Edits naturally contains some seriously tasty and exotic fare, most notably the parping, horn-heavy shuffle of Manfredas's "Mani From The Block", a stretched-out interpretation of what appears to be a Turkish style funk weird-out. Flip to the B-side for two more heavyweight slabs of wild goodness: the low-slung, dub-fired post-punk insanity of Siaubas's "Hare Hare" rework, and the throbbing, chant-along drug-chug of Simple Symmetry's brilliant "Yalla" interpretation.
…

Read more
Items 1 to 2 of 2 on page 1 of 1