Items 1 to 2 of 2 on page 1 of 1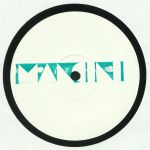 Cat: MNCN 03. Rel: 02 Oct 17
Minimal/Tech House
Rara (6:59)

Gone (6:46)

Just Music (7:13)

In Place (6:30)
Review: Mancini may not be one of the more prolific members of Paris's rapidly expanding tech-house family, but his sporadic releases are rarely less than rock solid. This self-released 12" - his third, in total - is every bit as essential as its predecessors, with the Swag style swinging drums, bubbly electronics and intergalactic acid lines of title track "Rara" brilliantly setting the tone. Flipside cut "Just Music" explores similar sonic territory - albeit with the addition of a more bustling and ballsy bassline - while "Gone" sees the producer opt for a deeper and altogether more dub-fuelled vibe. If that's nit enough to persuade you to part with your cash, check the chunky deep house/tech-house fusion of closer "In Place".
…

Read more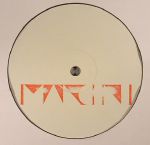 Cat: MNCN 02. Rel: 20 Mar 17
Minimal/Tech House
Cascais (6:47)

Sh My Ass (6:50)

No Nothing (6:56)

Testify (6:57)
Review: Paris native Mancini is one of those artists who dips and dives in and out the shadows as he pleases. Since his first EP surfaced way, way back in 1996, the producer has delivered sporadic EPs here and there, offering some serious killers before returning to the shadows once again. He's been a little more consistent as of late, with his previous release having come out last year, and it feels like he may be gaining a little traction through his self-titled Mancini imprint. "Cascais", the title tune on here, showcases a masterfully subtle and alluring shade of deep house that steers ever so closely to the Villalobos strain of minimal, with the same going for the comparatively more lively and percussion-driven swings of "Sh My Ass". Over on the B-side, "No Nothing" slithers its way through a medley of swinging, glitchy drums, dubby bass tones, and masterful vocal samples, while "Testify" is the one tune to bring the groove out to major dance levels, leaving its siblings back in the shade. Top notch deepness.
…

Read more
Items 1 to 2 of 2 on page 1 of 1