Items 1 to 2 of 2 on page 1 of 1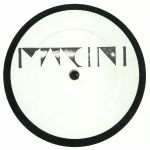 Bang Bang
(limited hand-stamped 12" + sticker)
Cat: MNCN 04. Rel: 30 May 18
Minimal/Tech House
Geof (6:57)

Bang Bang (6:57)

The Mermaid's Sound (7:21)

Slap (7:16)
Review: Veteran Parisian producer and DJ Mancini is back. He has been running his eponymous imprint in addition to headz up (with Wlad) and he has released on Signatune and Bit Music over the years. The boss serves up some truly bumpin' minimal tech house jams on the Bang Bang EP. Bleepy shuffle funk in the vein of legends DBX or Hardtrax on the awesome title track, sexy and hypnotic late night deepness on "The Mermaid's Sound" and then something a bit tougher on the B side - with the slinky and dubbed-out tripper "Clap" making it worth buying this fine EP alone.
…

Read more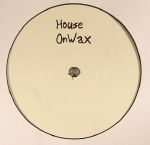 Cat: HOW 001. Rel: 28 Feb 17
Minimal/Tech House
Mancini - "Inside" (6:34)

Re_Named - "Magic" (8:25)

Niklas Andresson - "Sunday Funday" (9:02)
Review: We love a new white label as much as the next record cat, but we're especially drawn to the format if it means having access to some puristic deep house of the highest calibre. The genre has become somewhat sterile these days, so it's refreshing to hear it being filtered through a new sort of aesthetic - something that the HoW crew have clearly got under control. Mancini's "Inside" is a moody little groover with an addictive percussion muscle and a mesmerising series of slo-mo vocal samples, a brilliant little piece of magic that's followed proudly by the relatively more upbeat bumps of the hollow "Magic" from newcomer Re_Named. Over on side B, Swedish producer Niklas Andresson goes for the dubbed-out swing on "Sunday Funday", a full-bodied house charmer with a wavy tone and some equally wayward beats.
…

Read more
Items 1 to 2 of 2 on page 1 of 1