Artists
Items 1 to 3 of 3 on page 1 of 1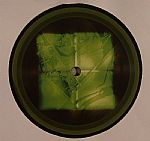 Cat: DIS 070. Rel: 19 Aug 13
Drum And Bass
DLR, Hydro, Mako & Villem - "The Formula"

Villem, Linden, Mako & Fields - "Saturate"
Cat: DIS 120. Rel: 25 May 18
Drum And Bass
Daggy

Seek The Truth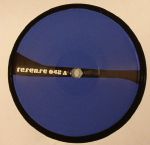 Cat: RESENSE 043. Rel: 02 Apr 18
Soul
How Strong Is Your Booty (2:29)

So Glad (3:04)
Review: Powerful funk fire from Bristol's serial editors Mako & Mr Bristow as they hit number three in their Stank Soul Edits series. Backed by a strong gospel vibe and raw gutsy female vocals across both sides, it's another sure-fire heater: the soaring sentiments of Ann Peebles command the A with an empowering ode to the allure of love's sweet sensation while the B is dedicated to the stirring prowess of Shirley Brown. Both crafted and beat-licked in M&MB's inimitable floor-warming style, and already galvanised on the airwaves by funk professor Craig Charles, it's another stank showdown that cannot be denied.
…

Read more
Items 1 to 3 of 3 on page 1 of 1