Items 1 to 3 of 3 on page 1 of 1
Cat: FOKUZLP 019S. Rel: 27 Mar 17
Drum And Bass
Better World (Lenzman remix) (5:18)

Always Yours (Spy remix) (4:50)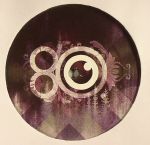 Cat: FOKUZ 0802. Rel: 23 May 16
Drum And Bass
Macca & Loz Contreras - "Love Me" (5:31)

Silence Groove - "Kinky Questions" (5:37)
Review: Fokuz's "Hateful Eighty" project continues to deliver with another superlative slice of liquid fizz: Macca & Loz is a powerful vocal swinger that tips a huge nod at the legacy and influence of Break. Silence Groove's "Kinky Questions" retains the early 2000s soul sparkle but with more of a sultry edge thanks to the deft use of a classic E-Smooth acapella sample. Don't play it while your nan is round.
…

Read more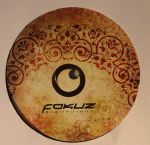 Cat: FOKUZ 076. Rel: 28 Sep 15
Drum And Bass
Macca & Loz Contreras - "One Touch" (Technimatic remix) (5:15)

Silence Groove - "Only You" (5:59)
Review: The words 'Technimatic' and 'remix' should be enough to whet most junglists' whistles right here... Taking Macca and Loz's 2014 breezy, break-fuelled roller and stripping back into something a little more delicate and hypnotic, it's straight out of the remix rule book. Flip for a brand new original from Polish player Silence Groove. Conjuring up similar feels to Brookes Brothers "Tear You Down" but with heavier emphasis on the orchestral sample, it's coated in so much emotion you may have to provide post-drop counselling to the more sensitive members of your dancefloor.
…

Read more
Items 1 to 3 of 3 on page 1 of 1