Items 1 to 3 of 3 on page 1 of 1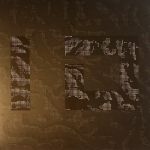 Cat: HDB 088. Rel: 08 Dec 14
Bass
Burial - "Lambeth"

Kode9 - "Oh"

Cooly G - "Love Again"

DVA - "Monophonic Nightmare"

Martyn - "Mega Drive Generation" (Dorian Concept remix)

Cooly G - "Him Da Biz"

Funkystepz - "Vice Versa"
Review: Of all the Decadubs double packs issued as part of Hyperdub's exhaustive 10th Anniversary celebrations it's probably this fifth and final edition most label fans have been waiting for. Why's that? Because it offers you the chance to grip the hallowed Burial production "Lambeth" in your hands, one of a clutch of unreleased tracks from the reclusive producer that have been racking up plays on Youtube for some five years in one form or another. However there's plenty more to sink the teeth of your stylus needle into here, with the label's stated focus on a "celebration of house, garage and techno" resulting in some fine dancefloor moves from Kode9, DVA, Cooly G and a blinding Dorian Concept refix of Martyn.
…

Read more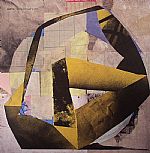 Cat: ZEN 213. Rel: 16 Jun 14
Techno
Forgiveness Step 1

Glassbeadgames (with Four Tet)

Empty Mind

Drones

Love Of Pleasure (with Copeland)

Two Leads & A Computer

Forgiveness Step 2

Like That

Lullaby

Fashion Skater
Review: It would be fair to say that Martyn's previous albums were characterized by a claustrophobic feel, with his instinctive blends of techno, house and dubstep shrouded in dense, often murky textures. It's interesting, then, that The Air Between Words - his third full length, and first for Ninja Tune - is a much breezier, more accessible affair. The trademark hard-to-define eclecticism is still present, but there's newfound maturity to the musical flourishes and bold grooves. The result is an album that pleasingly refuses to settle on one groove, tempo or style, variously touching on jazz-influenced percussive techno ("Drone"), symphonic ambience, folksy electro-pop (Inga Copeland collaboration "Love of Pleasure"), woozy, rave-influenced dancefloor electronica ("Forgiveness Step 2") and saucer-eyed Balearica (the thrilling closing track, "Fashion Skater").
…

Read more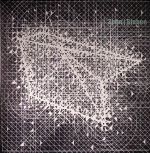 Cat: OSTGUTLP 2007. Rel: 18 Apr 16
Techno
Martyn - "Jah Bedouin" (7:38)

Atom TM & Tobias - "Physik E7532" (5:37)

Planetary Assault Systems - "Hama Static" (5:21)
Review: The Zehn 12" sampler series from cam Ostgut Ton reaches edition Sieben and features Martyn, Atom TM, Tobias and Planetary Assault Systems on the cut. It's the DC-based Dutchman that takes the A-side honours with "Jah Bedouin", a trademark hybrid cruncher from Martyn that pairs a UK rhythmic bent with tunnelling dub techno vibes and the occasional, yet wholly enthusiastic vocal sample that inspired the title. Face down Tobias and Atom TM experiment with a darker strain of sinewy techno on "Physik E7532" whilst Luke Slater is in banger mode for closing PSA cut "Hama Static".
…

Read more
Items 1 to 3 of 3 on page 1 of 1