Items 1 to 3 of 3 on page 1 of 1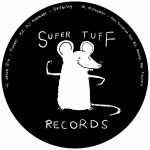 Vol 1
(180 gram vinyl 12")
Cat: ST 001. Rel: 04 Sep 17
Deep House
Jesse Bru - "Futaki"

DJ Aakmael - "Offering"

M Vaughan - "Reel Recognize Reel"

Moony Me - "Taurora"
Review: Super Tuff makes an impressive debut straight out of Brooklyn with M. Vaughan at the helm, and it looks like high grade deep house is on the menu judging by the quality spread across this first 12". Jesse Bru is up first with the steady cruising "Futaki", featuring a great speech by Tom Waits about crooked trees. DJ Aakmael gets into a bouncier concoction on "Offering", and then it's down to label boss Vaughan to push an agenda of tough NYC flavoured grooves splashed with dusty soul and jazz tones in an utterly infectious style. Moony Me then finishes off the EP with an acid track that features swooning strings and some deft drum play.
…

Read more
Played by:
Vincent Inc
,
Replika (Quintessentials)
,
Dj Aakmael (Unxpozd)
,
Jacques Renault
,
Kisk
,
Monsieur Cedric (Serie Limitee)
,
Spilt Milk
,
Mike W - Kolour LTD
,
Juno Recommends Deep House
,
Evan Michael
,
Fog
,
Lola Allen
,
Better Listen Records
,
25 Places
,
M. Vaughan
,
Thomas wood
,
Ari Bald
,
Tilman
,
DJ Heure
…

Read more
$8.83
SAVE 25%
in stock
$6.63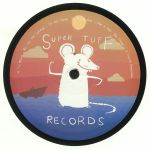 Cat: ST 003. Rel: 05 Feb 18
Deep House
DJ Heure - "Ra" (6:14)

Hot Coffee - "On The Verge" (6:24)

M. Vaughan - "Man 2 Man" (6:48)

Tilman - "A Day To Remember" (6:32)
Review: Super Tuff is a relatively new concern hailing from Brooklyn, committed to presenting a broad range of talent from the more curious corners of the house spectrum. On this third release we're introduced to the delightful sound of DJ Heure, who unfurls wonderful pattering percussion, jazzy notes and a mellow, ambient finish to pull at the heartstrings. There's a slightly more forthright thump to Hot Coffee's "On The Verge", but it's still a dusky twist on the typical deep house formula. Label boss M. Vaughan brings things a little more upfront on "Man 2 Man", and top-drawer German producer Tilman weaves a rich and invigorating tale with his swooning "A Day To Remember".
…

Read more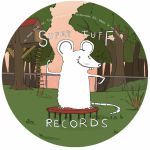 Cat: ST 005. Rel: 23 Apr 18
Deep House
Moon River (7:31)

Turn Around! (5:22)

Tenderness (5:39)

When It All Happens (5:07)
Review: After three various artist releases, Brooklyn label Super Tuff presents its first fully-fledged artist release from label founder M Vaughan. As laid out in the label's manifesto about taking influence from Studio Barnhus, Smallville and Uncanny Valley, the mood on Tenderness EP is delicately melodic and charmingly off-centre, but it still grooves where it counts. "Moon River" is as meandering as its titular body of water, riding on shuffling, organic drums and vibing Rhodes chords. "Turn Around!" is a sample-loaded jam with a lilting, 1940s romanticism about it, and "Tenderness" too tugs at the heartstrings with a lilting, nostalgic approach to harmony. "When It All Happens" is no slouch in the emotional department either, rounding off an astoundingly bucolic record from the heart of NYC.





…

Read more
Items 1 to 3 of 3 on page 1 of 1