Items 1 to 3 of 3 on page 1 of 1
Cat: SSR 203. Rel: 26 Apr 17
Funk
Bobby Byrd - "Hot Pants-I'm Coming , Coming , I'm Coming" (2:32)

Lyn Collins - "Mama Feelgood" (4:19)
Review: Soopastole now strikes out on his own eponymous 7' edits series and we must say it's impressive. These are well executed and above all much needed edits so credit to the edit! On the A side "Hot Pants" is an edit of the original track and the "dub beats version" (found only on the Urban release in 1988) starts with the drum break. On the flip we have got "Mama Feelgood" which has heavier drums and the instrumental intro and outro.
…

Read more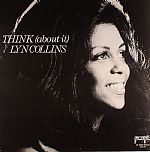 Cat: PEOPLP 5602. Rel: 01 Jan 90
Funk
Think (About It)

Just Won't Do Right

Wheels Of Life

Ain't No Sunshine

Things Got To Get Better

Never Gonna Give You Up

Reach Out For Me

Women's Lib

Fly Me To The Moon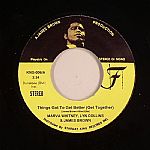 Cat: KNG 006. Rel: 22 May 07
Funk
Marva Whitney, Lyn Collins, James Brown - "Things Got To Get Better (Get Together)"

Beau Dollar - "Who Knows"
Items 1 to 3 of 3 on page 1 of 1