Items 1 to 3 of 3 on page 1 of 1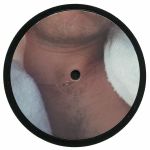 Cat: LHLT 013. Rel: 13 Jun 18
Deep House
Liem & Eddie Ness - "Rave (Sylt TV)" (6:50)

Liem & Eddie Ness - "Refreshing Fruit Tasty Fruit" (6:52)

DJ Assam - "Sandy" (5:17)

Johan Kaseta & Lucky Charmz - "Blueberry Ice Tea" (6:05)
Cat: MOODY 002. Rel: 15 Mar 17
Deep House
Ola Do Mar (7:04)

Sweepy Hollow (6:30)

Got Away Clean (feat Peach Orbit)

Soul Chop (feat Wenzel Dashington)

Deep Dive
Review: The output of German producer Lucky Charmz is usually reserved for local imprint Lehult but here the Hamburg/Lisbon/Lund based fellow is back on Moody for the Seaside Greetings EP. Starting out with the dreamy and sampledelic deep house of "Ola Do Mar" or the cheeky disco-funk edit of "Sleepy Hollow" which has a very familiar hook. On the flip "Got Away Clean" goes for some lo-slung/slo-mo house for a change of tempo, as does the aptly titled "Deep Dive" for some truly emotive soulfulness.
…

Read more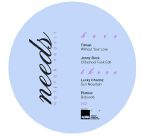 Cat: NNFP 002. Rel: 05 Mar 18
Deep House
Tilman - "Without Your Love"

Jonny Rock - "Oldschool Funk Edit"

Lucky Charmz - "Sun Mountain"

Pletnev - "Babunde"
Review: Bobby Pleasure's Needs label has been launched as a not-for-profit concern aimed at raising money for worthy causes, and on this second instalment they're setting their sights on British homelessness charity Crisis. They've called upon a cracking cast of deep house operators to help donate their jams to the cause, kicking off with Tilman's infectious, looped up heavy-grooving "Without Your Love". Jonny Rock takes a boogie-inflected, 80s approach on the aptly titled "Oldschool Funk Edit", while Lucky Charmz heads into swooning edit territory on the beautiful "Sun Mountain". Pletnev rounds the record out in fine style with a tripped out bongo roller in the shape of "Babunde'.
…

Read more
Items 1 to 3 of 3 on page 1 of 1