Items 1 to 2 of 2 on page 1 of 1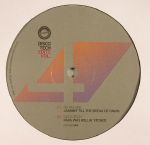 Cat: DISCODAT 004. Rel: 28 Sep 16
Disco/Nu-Disco
Dr Packer - "Jammin' Till The Break Of Dawn" (6:14)

Disco Tech - "Papa Was Rollin' Stoned" (6:06)

LTJ - "Get The Funk" (8:04)

The Funk District - "Wouldn't Want To Be Like You" (6:44)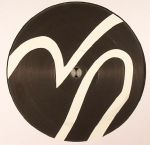 Cat: BLDT 010. Rel: 02 Mar 18
Disco/Nu-Disco
Ride On (Red Greg edit) (5:58)

Chedda (Specter edit) (5:21)

Double Dribble (Specter edit) (5:04)

Sotcha (LTJ edit) (5:08)

You Got Me Dreamin' (LTJ edit) (4:41)
Review: As regular as London buses and twice as pungent, the Black Aroma edits series has been responsible for some of the greatest scalpel cut-ups of recent times. For volume ten, main man Twice has taken a back seat, instead serving up a quintet of rubs from a trio of vastly experienced editors. Red Greg gets things going with the celebratory disco loveliness that is "Ride On", before Sound Signature alumnus Specter drops to bombs: the Brazilian jazz-funk genius of "Chedda" and the low-slung, boogie-era disco-funk throb of "Double Dribble". Long serving Italian editor LTJ rounds things off, first making merry with a bass-heavy Brazilian disco-funk outing ("Sotcha") before dipping the tempo for the loved-up, saucer-eyed soul of "You Got Me Dreamin".
…

Read more
Played by:
JimmyTheTwin
,
OdDio
,
Mark Forshaw (I Love Acid)
,
Patrick Gibin
,
Simba (Shadeleaf Music)
,
Mike Shawe ✮ Hot Buttered Soul
,
SEELIE
,
TiTo (Troubled Kids Records)
,
RUSTAM OSPANOFF.
,
STEREO 12"
,
Superbreak
,
ISOUL8 (Volcov)
,
Lexis (Music Is My Sanctuary)
,
Marcel Vogel
,
G&D
,
JKriv (Razor-N-Tape)
,
Your Name (Legalize Lambada)
,
Ltj xperience
,
Andrea passenger
,
Diego Perrisson
,
Tim Zawada
,
Red Greg
,
Samuele Pagliai
,
Filippo Zenna (Periodica Records)
,
KS French
,
Admin
,
Massiande (Freerange/MOS/Phonica)
,
4004
,
AlexUnder Base
…

Read more
Items 1 to 2 of 2 on page 1 of 1