Items 1 to 2 of 2 on page 1 of 1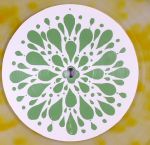 ENDZ 011
(limited clear yellow splatter vinyl 12")
(1 per customer)
Cat: ENDZ 011. Rel: 02 Dec 16
Minimal/Tech House
Ion's Move (9:23)

Mystical Sayings (10:24)
Review: Romanian producer Lizz is the latest guest star to light up the consistently on-point Easternderz label. A-side "Ions Move" is particularly potent, with cyclical melody loops and spacey electronics crowding around a stabbing acid bassline, crispy cymbals and chunky drums. Tension is cannily built thanks to the use of an extended breakdown midway through. While that has a slightly creepy, foreboding feel, flipside "Mystical Sayings" is a beacon of fluttering positivity. Its crystalline melodies are in perfect harmony with the producers dreamy chord progressions, bubby synth bassline, and crisp, rolling beats. It could well be the better of the two tracks, and they're both rather good.
…

Read more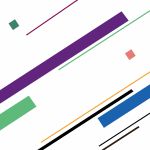 Cat: ACME 006. Rel: 03 Apr 18
Minimal/Tech House
Lizz - "Chords Everywhere"

Alex Font - "A Pie De Calle"

Vincentiulian - "Rhode Hits"
Review: Alex Font's Acme label is back in action once more, welcoming two lesser known but promising talents from the ever buoyant Romanian minimal scene. Lizz leads the way with "Chord Everywhere," and as the title suggests this is a swirling, dubbed out cut with plenty of delay and reverb splashing that titular chord all over the shop while the drums stay on point. Font himself kicks off the B-side with the shuffled funk and psychedelic flourishes of "A Pie De Calle," and Vincentiulian rounds the record out with the playful blips and pulses of "Rhode Hits".
…

Read more
Items 1 to 2 of 2 on page 1 of 1