Items 1 to 3 of 3 on page 1 of 1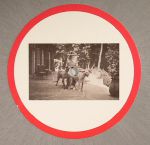 Cat: LOG 30003. Rel: 27 Jan 16
Deep House
Bob - "Charlie Potato" (1:02)

Laffer - "Daily Melt" (6:28)

Lizards - "Anole" (5:40)

RNR - "Never Felt Like" (7:22)

Traela - "Phaethon" (6:45)
Review: Even if you weren't familiar with The Legend Of Gelert series, you'd probably assume it has something to do with Blind Jack's Journey. There's something of the aesthetic to The Legend Of Gelert that brings to mind those North Yorkshire pranksters. Apparently started with the heavy involvement of Luv*Jam, there is some interesting canine mythology to The Legend Of Gelert should you wish to delve further but it's not integral to enjoying the music. Several of the artists that featured on the previous two Gelert 12"s return here and as ever the overarching mood is one of dreamy ambience and wide-eyed house music.
…

Read more
$9.34
SAVE 40%
in stock
$5.60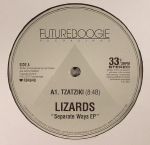 Cat: FBR 049. Rel: 16 Mar 17
Deep House
Tzatziki (8:48)

Aloof (7:30)

Aloof (Lord Of The Isles remix) (8:46)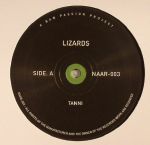 Cat: NAAR 003. Rel: 09 May 16
Disco/Nu-Disco
Tanni

International Track

International Track (Max Essa remix)
Review: "Lizards are Lee Forster (1/3 Last Waltz) and James Hadfield (the mainstay of the Elizabeth Collective). Taking over a full side, and clocking in at over 9 minutes, Anthemic understatement is a very difficult trick to pull of, but the deepness of feel here, coupled with the restraint shown in rhythm and melody, allows the track space to ebb, flow and truly get under the skin of the listener. It's one of those rare tracks that are as equally beautiful as they are danceable. International Track lives up to it's name, seeing the North Eastern English producers channel the Japanese take on the Balearic sound as heard in productions by artists such as CosMes. Ironically, with his remix, Japanese based Max Essa lends a Euro Pop lilt to the track, softening the beats and adding delicate 80s digital melodies."
…

Read more
Items 1 to 3 of 3 on page 1 of 1