Items 1 to 2 of 2 on page 1 of 1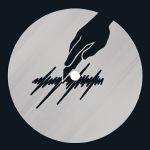 Cat: DSSMV 01. Rel: 15 May 17
Drum And Bass
Asymmetric - "Stormy" (7:12)

Asymmetric - "Quarantine" (7:15)

Asymmetric + Limit - "Transzendental" (7:49)

Asymmetric + Limit - "Jazz Is..." (6:35)
Review: Limit and Asymmetric are in fact both the work of St. Petersburg-based producer Evgeniy Sergeev, who has been building up a library of contemporary D&B productions digitally and now makes the leap to vinyl with some of the strongest of his productions to date. "Stormy" is aptly titled as it rips with ferocity through mangled breaks, rave stabs and hoovers aplenty and "Quarantine" is a quintessential darkside jam with more of that tricksy drum programming. The B-side offers a little more respite with the sunkissed tones of "Transzendental" and the soulful yet ruff mood of "Jazz Is..." making a smart counterpoint to the heavier A side.
…

Read more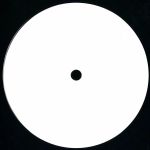 Cat: DSSMV 02. Rel: 29 May 18
Drum And Bass
Asymmetric - "Don't Trust The Words"

Limit - "So Good"

Asymmetric - "Influence"

Sonic Art - "Vostok1" (Asymmetric & Limit remix)
Review: Evgenly Sergeev is busy building an empire of Russian jungle and drum funk via his Dissymmetrical label and his two primary aliases, Asymmetric and Limit. Quite where the lines are drawn between the two is open to interpretation, although it hardly matters when the tracks are as savagely on point as this. "Don't Trust The Words" blasts the record open with a salvo of break choppage to get your head spinning, all underpinned by haunting atmospheric details. "So Good" is a smoother jam taking its cue from early Good Looking Records, and then "Influence" comes in with a darkside romp through cinematic pads and ruffneck amens. The closing track is in fact an Asymmetric & Limit remix of "Vostok1" by Sonic Art, and it spirals into a dreamlike haze of mellow jungle to soothe the soul.
…

Read more
Items 1 to 2 of 2 on page 1 of 1