Items 1 to 2 of 2 on page 1 of 1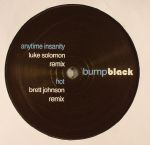 Cat: BB 01AU. Rel: 16 Nov 16
Deep House
Lil' Mark - "Anytime Insanity" (Luke Solomon remix) (7:14)

Kim Kemi - "Hot" (Brett Johnson remix) (6:24)

Lil' Mark - "Runaway" (Matt Tolfrey EC1 mix) (8:26)

Lil' Mark - "Bandwagoneer" (6:24)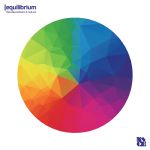 Cat: NICE 004. Rel: 14 Nov 16
Deep House
Moodymanc - "Where's The Story" (8:02)

Lil' Mark & Jcub - "Epic 40" (11:20)
Review: NICETRAXUK is Stuart and Patrick's latest musical venture, and with a proven ear for picking out
exceptional House music, the labels timeless sound is a true representation of the pair's outstanding taste.
Their first vinyl release titled 'Equilibrium' features a collaborative track from Lil' Mark & Jcub plus a sole
outing from Moodymanc.
Lil' Mark who used to share a flat with Derrick Carter, put out his first release in 2000 when he
collaborated with Rob Mello, and since then has gone on to build an impressive back catalogue of releases
on labels including Leftroom Records, Classic Music Company, Lost My Dog, Hot Waves and MFF (Music
For Freaks).
Jcub who teams up with Lil' Mark is known to many for his hit record on Defected called "Give Me Your
Love" which picked up industry wide support, and was a firm favourite with Pete Tong who included it as
part of his "All Gone Pete Tong Ibiza 2014" compilation.
Moodymanc known to some as Dubble D, was also a major part of 2020 Soundsystem. Along with releases
on his own Well Cut Records his music can be found on labels including Local Talk, Tsuba, Exploited, 2020
Vision and Get Physical Music plus a long list of others.
From the people behind this release, the artists involved, the artwork to the timeless sound of the music, it
will come as no surprise that it's packed with quality and dancefloor appeal.
…

Read more
$8.83
SAVE 30%
in stock
$6.18
Items 1 to 2 of 2 on page 1 of 1