Life Recorder
Items 1 to 3 of 3 on page 1 of 1
Cat: HIZOU 10. Rel: 22 Jun 18
Deep House
Pressure Jazz

Subconcious Drive

Traffic Jam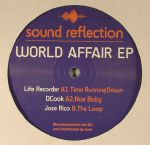 Cat: SRR 001. Rel: 04 Apr 16
Deep House
Life Recorder - "Time Running Down"

Dcook - "Noe Bixby"

Jose Rico - "The Loop"
Review: From the label: "First release from a new Chicago label; Sound Reflection Recordings. Boasting 3 deep tracks from Life Recorder, Dcook, & Jose Rico. "
…

Read more
Played by:
Tomi Chair
,
Stojche
,
Life Recorder
,
Nathaniel Jay (Love Notes)
,
Rai Scott (Inner Shift Music)
,
Monsieur Cedric (Serie Limitee)
,
Jesus Gonsev
,
Jimmy Maheras
,
Cottam
,
Brad P/Inner Shift/Common Dreams
,
G-Prod
,
Djs: Most Charted - Deep House
,
Hakim Murphy
,
RNR
,
Rikki Humphrey
,
Anaxander
,
DJP / Soul Print Recordings
,
Marco Celeri
,
Miruga
…

Read more
$6.63
SAVE 40%
in stock
$3.98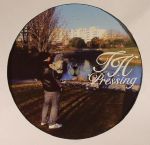 Cat: THPVS 03. Rel: 30 Jan 17
Deep House
Life Recorder - "While She Dreams" (7:27)

Ernie - "Dynamic Workflow" (6:03)

Brad P - "Grey Blue Passion" (6:30)

Takuya Yamashita - "Somewhere" (7:33)
Review: Japan's TH Pressing imprint is hardly prolific, releasing just two 12" singles in its first three years of operation. That said, it rarely fails to impress, with last year's Wishes & Memories Volume 1 being particularly potent. Like its predecessor, this follow-up gathers together tracks from a quartet of producers. Life Recorder begins with the breezy and melodious, Soichi Terada style deep house bliss of "While She Dreams", before Ernie drops some quirky, dubbed-out dancefloor deepness in the shape of "Dynamic Workflow". Over on the flipside, Brad P explores deep space via the Motor City electronics, hypnotic rhythms and acid bass of "Grey Blue Passion", while Takuya Yamashita goes all Global Communication on the sparkling, early '90s ambient business of "Somewhere".
…

Read more
Played by:
Owen Jay (Batti Batti / Gauss )
,
Jimpster
,
Tomi Chair
,
Life Recorder
,
Ernie (Minuendo Recordings)
,
TiTo (Troubled Kids Records)
,
Nathaniel Jay (Love Notes)
,
Carlos Nilmmns
,
Rai Scott (Inner Shift Music)
,
Monsieur Cedric (Serie Limitee)
,
Juno Recommends Deep House
,
James Duncan
,
Apoena
,
Ney Faustini
,
Brad P/Inner Shift/Common Dreams
,
Joe Montana
,
G-Prod
,
Djs: Most Charted - Deep House
,
Gnork
,
Titonton Duvante (Residual)
,
DJP / Soul Print Recordings
,
Jacksonville
,
Danijel Kevic
…

Read more
Items 1 to 3 of 3 on page 1 of 1