Items 1 to 3 of 3 on page 1 of 1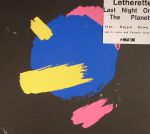 Cat: ZENCD 238. Rel: 28 Nov 16
Deep House
Momma (feat Rejjie Snow) (1:30)

Rich & Dan (1:30)

Shanel (1:30)

Wootera (1:30)

Dog Brush (1:30)

Bad Sign (feat Jed & Lucia) (1:30)

Frugaloo (1:30)

Soulette (1:30)

Rubu (1:30)

Last Night On The Planet (feat Pyramid Vritra) (1:30)
Review: Some three years on from the release of their acclaimed, self-titled debut album, Letherette's Andy Harber and Richard Roberts are finally ready to share the follow-up. Happily, it's another sublime set. Over the course of 10 impeccably produced tracks, the duo shimmies between dreamy instrumental hip-hop (the traditional Ninja Tune grooves of opener "Momma"), loose-limbed, jazz-flecked electronica, spacey Dam Funk style electrofunk (the brilliant "Shanel"), garage-influenced UK house ("Wootera"), blazed downtempo pop (the claustrophobic "Bad Sign"), and various strains of imaginative, colourful deep house ("Dog Brush", "Soulette"). They even find time to squeeze in one of the most beautiful cuts of the year, the crystalline "Rubu".
…

Read more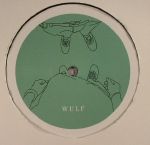 Cat: WULF 003. Rel: 18 Jul 16
Hip Hop/R&B
Langsette (3:25)

On Video (2:35)

Feel All (2:12)

Cartoon Haunt (2:20)

Maybe (3:16)

Suzette (3:26)

Sweeter (3:53)

Ruffamuss (1:55)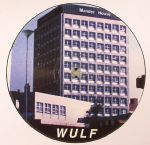 Cat: WULF 004. Rel: 28 Aug 17
Deep House
Feel It (4:00)

Wet Fig (interlude) (0:52)

Flowatch (5:23)

Side Fade (4:06)

Give My Love (4:09)
Review: Midland swingers Letherette shake off dust of their last album Last Night On Planet Earth on Ninja Tune with a fourth volume in their highly collectable EP series on their own Wulf label. Grainy, loopy, groovy and classically trained; each of the four tracks jacks with a timelessness and sample-based soul from the vocal surges and beat insistency of "Feel It" to the deep soul CMC-style chugs of "Give My Love" via the more filtered slinky jam "Flowatch", it's another buy-on-sight situation from the do-no-wrong duo.
…

Read more
Items 1 to 3 of 3 on page 1 of 1