Artists
Items 1 to 2 of 2 on page 1 of 1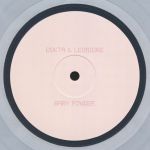 Cat: DOKTA 001. Rel: 05 Feb 18
Deep House
Baby Powder (15:20)
Review: After delivering two well-received EPs to 20:20 Vision last year, Dokta is starting up his own series of releases on the long-standing tech house institution. He's starting this new mission in style with a single-sided, 15-minute long epic with Leonidas to send the dancefloor into a deep house rapture. There's a cosmic space flight narrative to get drawn into, a wealth of expressive sax playing, an extended meltdown, some well chosen shout outs to the pioneers, and a sweetly subdued roll out that feels very far from where the journey began, like all epic tracks should do. Talk about a statement release.
…

Read more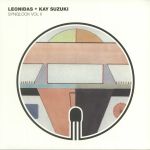 Cat: BM 002. Rel: 04 Dec 17
Deep House
Interstellar Meditation (11:09)

Asteroid (Jackin Acid dub) (4:49)

Undercurrent (5:12)

Asteroid (9:35)
Review: It's been four years since Leonidas and Kay Suzuki first joined forces on Synqlock Volume One, so this follow-up is long overdue. After setting their stall out via the wonderfully hazy cosmic ambience of "Interstellar Meditation", the duo charges towards the dancefloor via the early Chicago acid revivalism of "Asteroid (Jackin Acid Dub)", before laying down an emotion-rich chunk of loved-up space disco fit for glowing orange sunsets and elongated sunrises (the original version of "Asteroid"). The EP also includes a terrifically warm and spacey remix of wonderful ambient cut "Undercurrent" by rising star Al Kassin. The latter utilizes some sounds more often found in nu-disco workouts, but remains a shimmering deep house treat.
…

Read more
Items 1 to 2 of 2 on page 1 of 1