Items 1 to 2 of 2 on page 1 of 1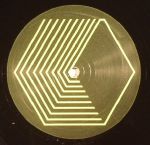 Cat: PFTV 008. Rel: 13 Jun 16
Deep House
Goshawk - "Take You Home"

Tatsu - "Walk Away"

Tim Tonal - "Love What U Feel"

Leon Revol - "Tape Loop"
Review: Four tracks, four producers. One label regular, three new recruits. Four different takes on the deep house sound that we know and love here at PFT. Label regular/boss Goshawk kicks things off with the dubby slo-mo house grooves of 'Take You Home' which has a raw hypnotic disco inflected groove complete with chopped up vocals. Serious biznizz. Tatsu (aka DJ Isaac Indart from the Puro crew in Palma, Mallorca) offers up the bumping deep vibes on 'Walk Away' - think snapping snares, square wave basslines and sunkissed pads. WARM. Tim Tonal is most notably known for being part of the Alphadogs, whose incredible 'Bonelicker EP' on DIY is an all-time free party classic. He supplies another sure fire party starter with 'Love What U Feel', Nottingham soundsystem house at it's finest Finally, coming straight out of Bordeaux is Leon Revol (Apersonal) with the sublime 'Tape Loop' - a rolling, locked in groove with a fantastic arrangement which keeps the groove interesting throughout.
…

Read more
Played by:
Tim Tonal
,
Goshawk/Rhythm Plate
,
Tooli (Local Talk / OMENA)
,
Monsieur Cedric (Serie Limitee)
,
Juno Recommends Deep House
,
YSE Saint Laur'Ant **
,
Djs: Most Charted - Deep House
,
Steve Froggatt (Pocket Money)
,
Khillaudio (Gents & Dandy's)
,
Titonton Duvante (Residual)
,
Shaka (KolourLTD, Balance Alliance)
,
Pierre Codarin
,
Leon Revol
…

Read more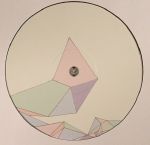 Cat: SR 007V. Rel: 26 Apr 17
Deep House
Far With A Van (6:40)

Astral Plane (6:35)

Far With A Van (Admin remix) (5:09)

St James (5:53)

Outside (5:40)
Review: Leon Revol is a producer from Bordeaux, France. Formerly known as Leonid. (with a full stop) some of you may know him from his releases on labels such as personal and Boutade Musique. Under his birth name this will mark his second release since last year. On the A side we've got the deep, jazzy and soulful jam "Far With A Van" which kinda reminds us of those summery jams from the early noughties by Ian Pooley and St Germain. Also on offer is the sublime and ethereal with its reversed guitars semi-showgaze style, dusty beats and all round emotive elements bound to get some smiley faces on the dancefloor. On the flip an honorable mention to the dubby and hypnotic bliss of "St James" which takes it down a notch or two in great style.
…

Read more
Items 1 to 2 of 2 on page 1 of 1