Lee Pearson Jr Collective
Items 1 to 2 of 2 on page 1 of 1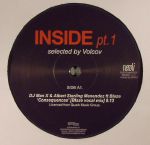 Cat: NERO 036. Rel: 17 Apr 17
Deep House
DJ Man X & Albert Sterling Menendez - "Consequences" (feat Blaze - Blaze vocal mix) (8:16)

Lee Pearson Jr Collective - "Tell Me What It Is" (feat Terry Yancy - Abicah Soul remix) (7:04)

Lee Van Kleef - "In The Wrong" (feat Lifford - Manoo dublove mix) (6:01)
Review: Esteemed selector Volcov's latest compilation series, Inside, focuses on tracks that have never appeared on vinyl before. The first EP in the series is wonderfully soulful and sultry, and contains a trio of grown-up dancefloor cuts. On the A-side you'll find Blaze's revision of DJ Man X and Albert Sterling Menendez's effortlessly soulful "Consequences", an impeccable fusion of Osunlade style broken house rhythms and rich, organic instrumentation. There's a similar feel to the Abicah Soul remix of Lee Pearson Jr Collective's brilliant "Tell Me What It is", while Manoo's fine rub of Lee Van Kleef's "In The Wrong" encases a steppy, Latin-tinged house groove in jazzy piano solos, spacey electronics and lilting synth-strings.
…

Read more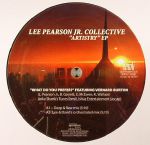 Cat: NERO 038. Rel: 04 Sep 17
Deep House
What Do You Prefer? (feat Vernard Burton - Deep & Raw mix) (5:02)

What Do You Prefer? (feat Vernard Burton - Lee & David Orchestrated mix) (5:13)

Bye Bye (feat K LaDawn - vocal mix) (5:34)

Bye Bye (feat K LaDawn - instrumental) (5:33)
Review: Shawtyshank returns under his Lee Pearson Jr Collective with two collaborative slabs of evangelistic soulful house. First up is "What Do You Prefer" with New Black Renaissance man Vernard Burton. Staccato lines over a horn-parping jack, both versions provide inner fulfilment. Flip for a hook-up with RC Groove affiliate K LaDawn for a softer shuffle where smoky sultries play a seductive lead role. Stunning.
…

Read more
Played by:
Casio Royale (UnknownToTheUnknown)
,
STEREO 12"
,
Tooli (Local Talk / OMENA)
,
Yoshi Okino (Kyoto Jazz Massive)
,
Dj Prophet
,
Monsieur Cedric (Serie Limitee)
,
ISOUL8 (Volcov)
,
Marcelo Tavares(Deep Space Podcast)
,
Jesus Gonsev
,
Jay Simon (Must Have Records)
,
Your Name (Legalize Lambada)
,
Rikki Humphrey
,
Samuele Pagliai
,
Shaka (KolourLTD, Balance Alliance)
…

Read more
Items 1 to 2 of 2 on page 1 of 1
Lee Pearson Jr Collective