Items 1 to 3 of 3 on page 1 of 1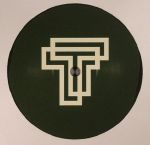 Cat: TT 008. Rel: 15 Mar 17
Deep House
Horizontal Falls (8:11)

Telepop Radioshock (7:08)

Circadian Rhythm (6:34)

Cocoa Powder (7:43)
Review: On this groovy and entertaining 12", Stassy welcomes sometime Elephant Moon producer Lee Burton to Taverna Tracks for the first time. Burton's brand of deep house - musically rich and melodious, but with suitably bumping beats - is a perfect fit with the Berlin-based label's previous output. There's much to admire throughout, from the ultra-deep and spacey shuffle of "Circadian Rhythm", to the UK garage influenced deep space bounce of "Cocoa Powder". Best of all, though, is opener "Horizontal Falls", where sun-blushed synth motifs and dreamy, head-in-the-clouds chords are accompanied by an undulating bassline and skipping, US garage inspired drums.
…

Read more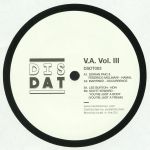 Cat: DISDAT 003. Rel: 19 Oct 17
Minimal/Tech House
Dorian Paic & Frederico Molinari - "Hamal" (6:36)

Martinez - "Occurrence" (6:19)

Lee Burton - "NDN" (6:43)

Scott Edward - "You're Just A Body (You're Just A Freak)" (7:11)
Review: For the third volume in their multi-artist 12" series, DisDat has assembled a strong selection of tracks penned by a string of experienced producers. Dorian Paic and Frederico Molinari join forces on opener "Hamal", lacing tight stabs, wonky electronics and pitched-down vocal samples over a lolloping, low-slung tech-house groove. Martinez opts for a tougher, kick-drum driven groove on the similarly skewed late night throb of "Occurrence", before Lee Burton flips the script via the wonderfully deep and evocative "NDN", where dreamy chord sequences and tumbling, Motor City melodies wrap themselves around broken house beats and an acid-fired synth bassline. Finally, Scott Edward joins the dots between spacey tech-house and rubbery U.S deep house on the elastic "Your Just A Body (Your Just A Freak)" [sic].
…

Read more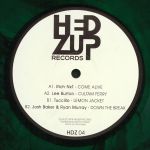 HDZ 04
(coloured vinyl 12" + sticker limited to 300 copies)
Cat: HDZ 04. Rel: 24 May 18
Minimal/Tech House
Rich NxT - "Come Alive" (6:39)

Lee Burton - "Cultam Ferry" (7:37)

Tuccillo - "Lemon Jacket" (5:33)

Josh Baker & Ryan Murray - "Down The Break" (7:07)
Items 1 to 3 of 3 on page 1 of 1