Items 1 to 3 of 3 on page 1 of 1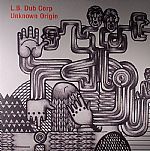 Cat: OSTGUTLP 15. Rel: 06 Nov 13
Techno
Ever & Forever

Take A Ride (feat Benjamin Zephaniah)

No Trouble In Paradise

Generation To Generation

Nearly Africa

LB's Dub

Roller (feat Function)

Any Time Will Be OK
Review: Ostgut's year of high profile album releases continues apace as Luke Slater graces the label with an album under his lesser spotted alias L.B. Dub Corp. Despite their being only four L.B. Dub Corp releases over a seven year span, it's still a name synonymous with the Mote-Evolver boss and has served up some considered highlights of the producer's distinguished discography. Unknown Origin arrives on Ostgut two years after Slater's excellent Planetary Assault System long-player for the label and sees him explicitly look to alternative poetry for inspiration with dub poet Benjamin Zephaniah a prominent presence, contributing to two tracks on Unknown Origin. Despite this, the mood is still resolutely Ostgut and Slater's pedigree is clear throughout.
…

Read more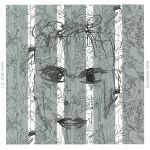 Cat: MOTELP 04. Rel: 23 May 18
Techno
Reel One (6:42)

Night Time Hawk (5:14)

Edge 7 (feat Aurelie Yung) (5:49)

IELBEE (7:01)

Float When You Can (7:08)

Bass Machine (5:26)

Forever In A Day (6:23)

LBEES Jam (6:31)
Review: The legendary British producer Luke Slater fires up his L.B. Dub Corp alias once again. This is some of the first original material by him under this alias for the first time since 2013's magnificent Unknown Origin EP on Ostgut Ton. Deep and experimental grooves on the house tip is just one of the ways to describe this interesting side project, with Slater explaining that he wrote the tracks over the last year - between touring as Planetary Assault Systems, the LSD project (with Steve Bicknell and Function) and playing a few L.B. Dub Corp house sets - which inadvertently evolved into the material on this album. From moments of austere bounce like on the dynamic opener "Reel One", to seething factory floor dubs such as "Edge 7" (feat Aurelie Yung) and moments of slow burning hypnotism like on "Forever In A Day"- nobody quite does it like Slater.
…

Read more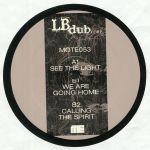 Cat: MOTE 053. Rel: 07 Jun 18
Techno
See The Light (8:45)

We Are Going Home (8:03)

Calling The Spirit (5:41)
Review: Fresh off the new album we welcome the arrival of a limited L.B Dub Corp single. Opening proceedings, 'See The Light' unveils a soulful and vocal driven side to the L.B.Dub Corp sound, whilst 'We Are going Home' switches up the aesthetic and movesinto duskier, percussion driven territories. Last up, Slater punctuates the EP with the intricate, snaking sonics of 'Calling The Spirit', harnessing slick, skipping hats and a hypnotic, ever-evolving lead line.
…

Read more
Items 1 to 3 of 3 on page 1 of 1