Items 1 to 3 of 3 on page 1 of 1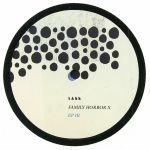 Cat: KANN 363. Rel: 18 May 18
Techno
Art Alfie & Axel Boman - "Ratt Sida Om Cirkus" (7:02)

Lawrence - "Cany" (6:48)

Perm - "HEGDL" (7:03)

Philipp Matalla - "Island Jam" (edit) (6:55)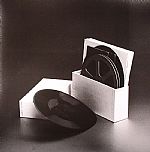 Cat: DIAL 050. Rel: 22 Mar 10
Minimal/Tech House
Isolee - "Black Lodge"

Efdemin - "Time"

Lawrence - "Treacle Mine"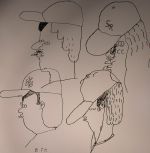 Cat: SMALLVILLE 45. Rel: 30 Sep 15
Deep House
STL - "Leaving Peaceful" (7:49)

Tilman Tausendfreund - "A Man Under The Influence" (5:10)

Lawrence - "Dawn 808" (8:40)

Christopher Rau - "RG En El Casa" (5:33)
Review: This year, Smallville Records is celebrating a decade in the game with the Smallville Ways compilation. This second, sampler 12" boasts a quartet of cuts from that set. The prolific Stephan "STL" Laubner kicks things off, going deep into dub techno/deep house fusion territory with the ricocheting chords, delay-laden hits and suitably bass-heavy groove of "Leaving Peaceful". Tilman Tausenfruend's "A Man Under The Influence" is a woozy, fluid delight - think clicking percussion, watery chords and smooth bass - while Lawrence's "Dawn 808" perfectly captures the sapped energy and hazy sunlight of an early morning session of outdoor dancing. Best of all, though, is Christopher Rau's "RG En El Casa", where skittish, soft touch beats provide the perfect foil for the producer's melancholic chords and yearning melodies.
…

Read more
Items 1 to 3 of 3 on page 1 of 1