Items 1 to 3 of 3 on page 1 of 1
Cat: CHURCHW 009. Rel: 14 Jul 16
Deep House
Bamboo (6:25)

Knotweed (6:30)

Edelweiss (5:46)

Lotus (6:14)
Review: Church has certainly grown into one of London's most dependable house music outlets these past few years across their various interlinked label divisions. The emergence of Laurence Guy is testament to that - last year he debuted on Church with the well-received Kojak EP, and has gone on to prove his worth across a number of 12" releases and V/A contributions. Bamboo sees him back in the Church fold for their ninth White Label release and it's a confident four-track display of measured deep house. From the warbling melodies of the title track to the Smallville stylings of "Knotweed" and "Lotus", Guy is clearly improving with each release!
…

Read more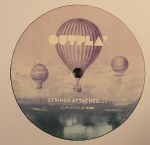 Cat: OUPLW 004. Rel: 13 Jan 16
Deep House
Laurence Guy - "Strings Attached" (6:10)

Junktion - "Breakfast At Midnight" (Brame & Hamo remix) (5:19)

Junktion - "Breakfast At Midnight" (5:19)

Daniel Leseman - "On My Mind" (6:15)
Review: Hans Peeman (Junktion) and Daniel Leseman's Outplay is strictly committed to spreading the gospel of deep house music and this sermon comes courtesy of the aforementioned, with a bit of help from Laurence Guy. He appears first with the title track, which samples a pretty breathtaking strings section mixed with a spangling Derrick May style synth melody which fades out and gives way to a pretty wicked arpeggio... and some cowbells; sold already? Next up is Junktion with "Breakfast At Midnight" an offering of deep and dusty late night disco that certainly takes its cues from KDJ, but that's totally fine by us. The Brame & Hamo remix is more dancefloor friendly, slo-mo deep house that fans of Genius of Time or MCDE will appreciate. Finally Leseman's "On My Mind" offers us another deep and dusty house gem that revels in its beautifully sombre Motor City vibes. Not bad for a guy from Utrecht!
…

Read more
Played by:
Jimpster
,
Secret Reels
,
Corbi
,
Replika (Quintessentials)
,
Jacques Renault
,
Closed Paradise
,
Thatmanmonkz (Shadeleaf Music)
,
Dave Allison (Editorial)
,
Superbreak
,
Djchrisrhythm / SUPER MOTION
,
Martin Haberland
,
Mike W - Kolour LTD
,
Session Victim
,
Juno Recommends Deep House
,
Petko / Soul Print Recordings
,
Roy Comanchero
,
Caserta
,
Magnier (House of Disco)
,
Djs: Most Charted - Deep House
,
Martin Hayes (Mating Rituals Rec.)
,
Loz Goddard
,
80's Child
,
Khillaudio (Gents & Dandy's)
,
Shaka (KolourLTD, Balance Alliance)
,
FUNKYJAWS
,
Nachtbraker
,
Fouk
,
Masterworks Music
…

Read more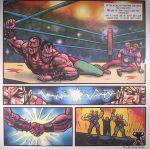 Cat: QS 004. Rel: 14 Dec 16
Deep House
Nachtbraker - "Doble" (7:27)

Laurence Guy - "Love & Be Loved" (5:30)

Tommy Vicari Jnr - "Aplomb" (7:15)

LK - "Honey" (4:35)
Review: The comic book-inspired Quartet Series returns to action, with another four studio superheroes joining the label's unofficial 'League of Extraordinary House Producers'. Returning hero Nachtbraker kicks things off with "Dobie", a quirky foray into percussion rich, jazz-house territory that packs serious dancefloor punch. Laurence Guy successfully breaks up the beats on the deep and woozy "Love & Be Loved", while Tommy Vicardi Jnr works his DJ Sneak style beats and cut-up samples hard on the deliciously energetic "Aplomb". Finally, LK doffs a cap to R&B, hip-hop and Detroit deep house on the pitched-down 4/4 shuffle of closer "Honey", which should appeal to those who enjoy the work of Marcel Vogel, Inkswel and Andres.
…

Read more
Played by:
Ben Gomori
,
Corbi
,
Replika (Quintessentials)
,
Jacques Renault
,
Superbreak
,
Kisk
,
Arthur Barr [KMAH Radio]
,
Monsieur Cedric (Serie Limitee)
,
Alkalino
,
Jason Hodges
,
Sleazy Beats Recordings
,
Baldo
,
Jonbjorn (Lagaffe Tales)
,
Djs: Most Charted - Deep House
,
Lavvy Levan
,
CHEZZ
,
Titonton Duvante (Residual)
,
Nachtbraker
,
4004
,
LK
,
Tilman
,
OUER
…

Read more
Items 1 to 3 of 3 on page 1 of 1