Items 1 to 2 of 2 on page 1 of 1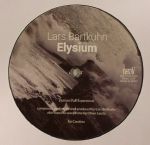 Cat: NERO 037. Rel: 05 Jun 17
Deep House
Elysium (Full Experience) (13:21)

Elysium (Inner Experience) (4:09)

Elysium (Paradise dub) (7:42)
Review: With a name like "Elysium", you'd expect this EP from experienced producer Lars Bartkuhn to be blissfully melodious, unashamedly positive and musically expansive. It is, of course, with the original version of the title track expertly joining the dots between humid deep house, head-in-the-clouds jazz and the sun-soaked waviness of the Italian dream house movement. Bartkuhn makes great use of live instrumentation - horns, woodwind instruments and pianos, in particular - which are smothered in tropical field recordings and work in unison with a jaunty house groove. On the flipside you'll find two alternative takes: the effortlessly saucer-eyed, slowly building "Inner Experience" version, and the looser, more live sounding Paradise Dub, where the producer trades saxophone and synthesizer solos. Both are, naturally, superb.
…

Read more
Played by:
Alex Attias
,
Manu•Archeo
,
Taelue
,
Matt Pond (DeepSystems)
,
Nathaniel Jay (Love Notes)
,
STEREO 12"
,
Patrice Scott
,
Tooli (Local Talk / OMENA)
,
Martin Haberland
,
Monsieur Cedric (Serie Limitee)
,
ISOUL8 (Volcov)
,
Chicagodeep
,
Jay Simon (Must Have Records)
,
Far Out Recordings
,
Session Victim
,
Richard Zepezauer (RZ-1)
,
Cottam
,
Ltj xperience
,
Jemaho
,
Alex Bradley
,
Doo
,
Jenifa Mayanja Bumako Recordings
,
Diego Perrisson
,
Ricardo Miranda
,
DJ ROCCA (Ajello, Erodiscotique)
,
Rikki Humphrey
,
Samuele Pagliai
,
Filippo Zenna (Periodica Records)
,
Solune
,
Massiande (Freerange/MOS/Phonica)
,
DJP / Soul Print Recordings
…

Read more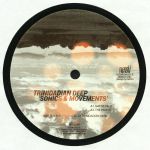 Cat: NERO 041. Rel: 23 Apr 18
Deep House
Trinidadian Deep - "Native Palo" (6:36)

Trinidadian Deep - "The People" (7:23)

Trinidadian Deep & Lars Bartkuhn - "The Parish" (Full Experience) (10:10)

Trinidadian Deep & Lars Bartkuhn - "The Parish" (dub) (4:32)
Review: Given that Ron Trent was once his musical mentor, it's perhaps unsurprising that Trinidadian Deep is capable of producing spellbinding spiritual deep house. His former mentor's influence can be heard within the layered African percussion, lilting synthesizer melodies and spacey riffs of "Native Palo", the opening track from the New York-based producer's latest EP. There's no doubt that Trent would also love the Osunlade style beats, drowsy chords and steel drum solos of "The People". On the flip, "Trini Deep" joins forces with like-minded deep house stalwart Lars Bartkuhn for two passes of "The Parish". There's the "Full Experience" mix, an organic, warm and enveloping chunk of deep house bliss smothered in syntheszier and piano solos, and a trippy, percussion-rich late night "Dub".
…

Read more
Played by:
Tomi Chair
,
Patrick Gibin
,
Alex Attias
,
SEELIE
,
RUSTAM OSPANOFF.
,
Matt Pond (DeepSystems)
,
Martin Haberland
,
Monsieur Cedric (Serie Limitee)
,
ISOUL8 (Volcov)
,
Juno Recommends Deep House
,
Allstarr Motomusic (deepArtSounds)
,
Chubby
,
Filippo Zenna (Periodica Records)
,
Aleqs Notal
,
Ryan Clover
,
Stephane Attias
…

Read more
Items 1 to 2 of 2 on page 1 of 1