Items 1 to 2 of 2 on page 1 of 1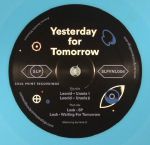 Cat: SLPVNL 006. Rel: 14 Apr 17
Deep House
Leonid - "Urania 1" (9:31)

Leonid - "Urania 2" (8:54)

Laak - "SP" (6:12)

Laak - "Waiting For Tomorrow" (7:11)
Review: The sixth vinyl missive from Soul Print Recordings is a double-header featuring two tracks apiece from Leonid and Laak. The former handles the A-side, laying down two deliciously intergalactic chunks of spacey deep house. On "Urania 1", he wraps psychedelic acid lines, supernova chords and Motor City melodies around a snappy drum machine groove, before working the acid lines further on the deep and hypnotic "Urania 2". Laak takes over on the flip, peppering a bouncy, off-kilter drum machine groove with cyclical melody loops and undulating acid lines on "Sp". "Waiting For Tomorrow" is arguably even better, with the fast-rising producer wrapping a tactile, synth-bass heavy backing track with fluttering electronics and sunrise melodies.
…

Read more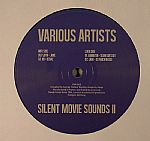 Cat: RHR 005. Rel: 07 Apr 14
Deep House
Pjotr - "June"

A5 - "Dzhaz"

Gamayun - "Slum Odyssey"

Laak - "So Much Inside"
Review: On the second series of Silent Movie Sounds, Rough House Rosie presents selection of 4 various deep house tracks. Together with Pjotr, who the public knows from his releases on Anton Zap's label Ethereal Sound and his second EP on Udacha, RHR 005 includes addictive tracks from a man behind Udacha record label - A5 and British producer Laak from Austere Records. Gamayun, Russian artist from city of Smolensk has his debut with the track Slum Odyssey.
…

Read more
Played by:
Owen Jay (Batti Batti / Gauss )
,
Ethyl
,
Hernan Cronner
,
Brighton
,
A5
,
Kaoru Inoue
,
Steven Tang (Emphasis Recordings)
,
M50
,
Juno Recommends Deep House
,
Lwazi Koom
,
Deymare
,
Doo
,
Adryiano
,
Agnostic Rhythm
,
Ney Faustini
,
Tommy Finger Jr.
,
Manuel Sahagun
,
Gnork
,
Cecil (artfuldivision)
,
HVL
,
Outboxx
,
Ketsba (Rough House Rosie)
,
Shine Grooves
,
DJP / Soul Print Recordings
…

Read more
Items 1 to 2 of 2 on page 1 of 1