Artists
Items 1 to 3 of 3 on page 1 of 1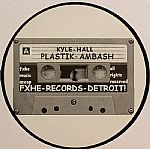 Cat: KHFXHE 1. Rel: 29 Oct 07
Deep House
Plastik Ambash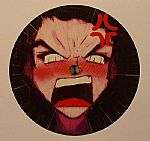 Cat: HDB 084. Rel: 26 May 14
Bass
Girl U So Strong

Take Me Away
Review: It's been a little while since Kyle Hall dropped his album The Boat Party, but now the Detroit powerhouse is back on Hyperdub to indulge the freakier end of his studio output inline with his previous Kaychunk 12" for Kode 9's outpost. "Girl U So Strong" is a stirring beast of a track, starting in scattered fragments of bass patterns, vocal snippets and woodblock hits, gradually forming into a starlit stepper of the highest calibre. "Take Me Away" comes on like a Detroit take on the Purple phenomenon, all sticky synth lines and Mega Drive melodies but roughed up with ample grittiness.
…

Read more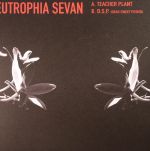 Cat: WOKH 01. Rel: 15 Jan 18
Deep House
Teacher Plant (3:53)

DSP (Dear Sweet Potato) (3:07)
Review: Given the clear West London broken beat and hazy jazz-funk influences that marked out his superb 2015 album From Joy, it's perhaps unsurprising that Kyle Hall's latest seven-inch missive explores similar sonic territory. While the standout is arguably the impeccable downtempo shuffler "DSP (Dear Sweet Potato)" - all gently tumbling synth lines, stoned drum machine hits (in a slipped jazz time signature, of course) and sun-kissed chord progressions - it's undoubtedly A-side "Teacher Plant" that will get all the props. Shot through with the fireside warmth and groovy vibes of deep house, but built around dexterous broken beats and Kaidi Tatham style keys-work, it's one of the producer's most well-rounded and effective releases of recent times.
…

Read more
Played by:
Owen Jay (Batti Batti / Gauss )
,
OdDio
,
Simba (Shadeleaf Music)
,
Alex Attias
,
SEELIE
,
RUSTAM OSPANOFF.
,
Ionik (Traveller Records)
,
Thatmanmonkz (Shadeleaf Music)
,
Lay-Far
,
Tooli (Local Talk / OMENA)
,
Monsieur Cedric (Serie Limitee)
,
ISOUL8 (Volcov)
,
Lexis (Music Is My Sanctuary)
,
Jay Simon (Must Have Records)
,
Andrea passenger
,
SIMON OZBIZTON
,
Filippo Zenna (Periodica Records)
,
25 Places
,
JELLY ROLL SOUL
…

Read more
Items 1 to 3 of 3 on page 1 of 1