Items 1 to 2 of 2 on page 1 of 1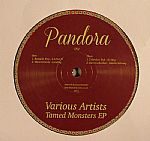 Cat: PAN 001. Rel: 22 Sep 14
Ambient/Drone
Benedikt Frey - "SIFSID"

Shine Grooves - "Landing"

Unbroken Dub - "No Way"

Kurvenschreiber - "Falsche Storung"
Review: Tamed Monsters EP is an inaugural release of the new record label Pandora. New imprint will focus on ambient sounds, music for home-listening and unique artwork. The VA includes works from german producer Benedikt Frey, russian producers Shine Grooves, Unbroken Dub, and an ambient group Kurvenschreiber. Each artist offers a different sound, which lets the music evolve like a story and makes a nice combination of dreamy ambience and mesmerizing repetitive beats.

…

Read more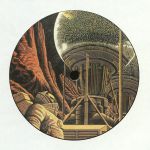 Cat: BLWA 006. Rel: 28 Sep 17
Techno
Kurvenschreiber - "Interne Unterbrechung" (2:11)

Michel - "Sometimes Rainy" (5:20)

Shine Grooves - "Track 3" (5:21)

A5 - "Track 4" (5:35)

Michel & Alex Danilov - "Ese One" (2:26)

Kurvenschreiber - "32" (3:31)
Items 1 to 2 of 2 on page 1 of 1