Artists
Items 1 to 3 of 3 on page 1 of 1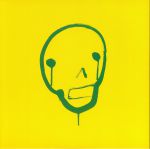 Cat: BAH 028. Rel: 26 Feb 18
Disco/Nu-Disco
Powerform (6:24)

Crystal Ballroom (6:37)

Mornington Coroboree (10:25)

Nowave (6:02)
Review: REPRESS ALERT: Bahnsteig 23 return 2016 takeover mit Kris "Boy" Baha ! Baha Boy nehmen Ozzie Ozzie Ozzie (Oi Oi Oi) neu welle vi 909 wig perucke. Beat Move Tanz. Powerstation Melbourne partei and label und Powerform edit rock welt ! Crystal Ballroom lights keller. Sameheads basement schweiss walls und ceiling. Hymne mit Mornington Coroboree. Hoher Hoher Hoher. Nowave finale whistle trommel horn nache ende. Can you tanz?Panzer Peoples Down Under Vereinen !!!
…

Read more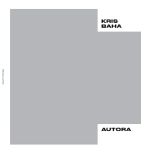 Autora
(180 gram vinyl 12" repress)
Cat: CDA 020. Rel: 23 Apr 18
Industrial/Noise
Autora (6:33)

Brink Reality (6:17)

Happiness Disaster (3:07)

10Ways (6:38)

Start Over (6:45)
Review: Kris Baha is fast becoming one of the most essential operators in the deviant disco underbelly of Berlin's scene, despite having landed in the city relatively recently. Baha's credentials with labels like Power Station and parties in Melbourne are all that you need to know, and now this release on the ever mighty Cocktail d'Amore seals the deal. Baha has never sounded more confident, pinging deviant synths around nasty drum bite and channeling the gods of industrial darkness to make some rugged body music for the darker kind of dancefloor. The experimental, non-party tracks are just as wild, dealing in all manner of uncompromising noise to further Baha's journey to the upper realms of sonic mud slingers.
…

Read more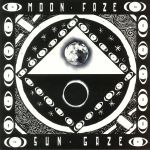 Cat: MCLP 0032. Rel: 06 Jun 16
Disco/Nu-Disco
Von Party & Dreems - "Wet Raga" (10:21)

Red Axes - "Boosha Gdola" (5:48)

Dreems - "Sine 'O' The Tymes" (7:17)

Nick Murray & Kris Baha - "Say Something" (7:18)

Ccolo - "F33lings" (3:54)
Review: The second installment of Multi-Culti's Moon Faze Sun Gaze series is a typically psychedelic affair, with an impressive cast of producers delivering a quintet of trippy workouts. Von Party & Dreems join forces to present "Wet Raga", a spaced-out combination of delay-laden drums, space disco electronics, and Eastern mysticism. The ever-reliable Red Axes fuses heavy post-punk bass, with punchy percussion and minimal wave melodies on the excellent "Boosha Gdola", while Dreems go solo on the weirdo acid-electro bubbler "Sine O'The Tymes". Nick Murray and Kris Baha underpin psychedelic disco electronics with the heavyweight throb of house on "Say Something", before Cocolo draws proceedings to a close with the pitched-down shuffle of analogue wobbler "F33lings".
…

Read more
Items 1 to 3 of 3 on page 1 of 1