Artists
Items 1 to 3 of 3 on page 1 of 1
Cat: PNKMN 22. Rel: 12 Feb 18
Techno
Notion Of Dismay

Push

Flashback

Safety Pin

Can't Keep The Fact
Review: Aussie explorer Kris Baha rightly won praise for his previous releases for the likes of Bahnsteig 23, Kinfolk and Cocktail D'Amore. This first outing on Pinkman, though, is likely to see his stock rise even further. It boasts a quintet of tracks that are far darker and more stylish in tone than anything he's released before. Many will hear the influence of Nitzer Ebb and "Sensoria"-era Cabaret Voltaire on superb opener "Nation of Dismay", while "Flashback" is an equally wicked foray into clandestine EBM territory. The producer's love of hard-to-distinguish, spoken vocal samples - something frequently found on the records that no doubt inspired the EP - once again comes to the fore on metallic chugger "Safety Pin" and the Depeche Mode-ish throb of "Push".
…

Read more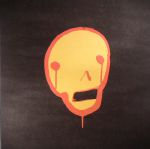 Cat: BAH 036. Rel: 15 May 17
Industrial/Noise
Lockdown (9:08)

Relapse '83 (6:05)

Mind Unit Theory (6:33)

Energy Theme (5:38)
Review: This attractive 12" marks a welcome return to Bahnsteig23 for rising star Kris Baha. In keeping with the label's decidedly off-kilter approach, the EP's four tracks variously draw influence from krautrock, post-punk disco, industrial, EBM and wonky, arpeggio-heavy Italo-disco. We're particularly enjoying the stretched-out, dub-wise drug-chug of opener "Lockdown", though the gently bubbling industrial funk and hard-wired dancefloor throb of "Relapse '83" and undulating, dubbed-out Italo flex of "Mind Unit Theory" are both quietly impressive. Closer "Energy Theme", an acid-fried slab of weirdo electro in the vein of Mark Stewart circa 1984, is also rather good.
…

Read more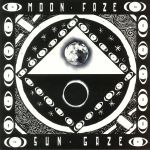 Cat: MCLP 0032. Rel: 06 Jun 16
Disco/Nu-Disco
Von Party & Dreems - "Wet Raga" (10:21)

Red Axes - "Boosha Gdola" (5:48)

Dreems - "Sine 'O' The Tymes" (7:17)

Nick Murray & Kris Baha - "Say Something" (7:18)

Ccolo - "F33lings" (3:54)
Review: The second installment of Multi-Culti's Moon Faze Sun Gaze series is a typically psychedelic affair, with an impressive cast of producers delivering a quintet of trippy workouts. Von Party & Dreems join forces to present "Wet Raga", a spaced-out combination of delay-laden drums, space disco electronics, and Eastern mysticism. The ever-reliable Red Axes fuses heavy post-punk bass, with punchy percussion and minimal wave melodies on the excellent "Boosha Gdola", while Dreems go solo on the weirdo acid-electro bubbler "Sine O'The Tymes". Nick Murray and Kris Baha underpin psychedelic disco electronics with the heavyweight throb of house on "Say Something", before Cocolo draws proceedings to a close with the pitched-down shuffle of analogue wobbler "F33lings".
…

Read more
Items 1 to 3 of 3 on page 1 of 1