Items 1 to 2 of 2 on page 1 of 1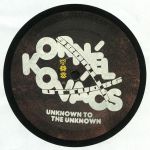 Cat: UTTU 086. Rel: 05 Jun 18
Deep House
Metropolis (6:08)

Babasonic (5:04)

Panda (5:26)
Review: Swift in the slipstream of his DJ Haus remix on Hot Haus earlier this month comes Kornel Kovacs' debut Unknown To The Unknown release. As we've come to love from the Swedish jack-crafting, Barnhus co-founding groove conjurer, each cut struts with a fuzzy, grainy emotive warmth while remaining floor-toughened throughout. From the loopy vocal hypnosis and filtered charm of "Metropolis" to the decayed harmonic hug of "Babasonic" via the classic rising bubbles and garage feels of "Panda", these were built to last well beyond the summer.
…

Read more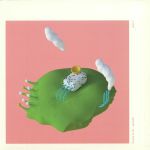 Cat: HIOK 010A. Rel: 14 Feb 18
Deep House
Kornel Kovacs - "House Is Ok" (4:39)

Gavri & McQueen - "Dead Sea" (8:09)

Longhair - "Coco Loco" (7:32)

Janis - "Floating" (7:04)
Review: German imprint House is OK built its reputation on a series of compilation style EPs called We Make Music. Five years after the final volume dropped, they've decided to revisit the concept by launching a new series, Gemist. Fittingly, heavy hitting Swede Kornel Kovacs kicks off Part 1, serving up an everything-but-the-kitchen-sink peak-time floor-filler seemingly inspired by the cut-and-paste, sample-laden house hits with which M/A/R/R/S and S-Express made their name. Jean-Paul Gavri and Sleazy McQueen do a good job combining choppy house beats, disco samples and wild synth solos on "Dead Sea", while Longhair's "Coco Loco" is an attractive, retro-futurist box jam. If you fancy something a little raw and rough-round-the-edges, Janis's excellent "Floating" is well worth a listen.
…

Read more
Items 1 to 2 of 2 on page 1 of 1