Artists
Items 1 to 2 of 2 on page 1 of 1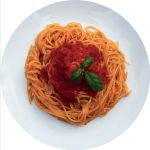 Cat: KNS 002 . Rel: 30 Jan 17
Minimal/Tech House
Track 1 (8:00)

Track 2 (5:45)

Track 3 (7:03)
Review: London-based, Italian-born duo Konstress may have first appeared with the Blind Box Series in 2015, but now they're really hitting their stride with their own self-titled label. This second installment sees the pair charging out into exciting territory on the experimental fringe of the minimal techno scene. The influence of the Boogizm label weighs heavy across all these tracks as intensely detailed sound design meets with chunky basslines and snappy, electro-informed grooves. This is not party music for the conformists out there, but any mutant dancers will find it hard to resist getting their freak on to these adventurous sounds.
…

Read more
$9.30
SAVE 25%
in stock
$6.97
Cat: KNS 003. Rel: 15 Jan 18
Minimal/Tech House
Untitled

Untitled

Untitled

Untitled
Review: Third release for London based duo Konstress on their omonimous label.

…

Read more
Items 1 to 2 of 2 on page 1 of 1