Items 1 to 2 of 2 on page 1 of 1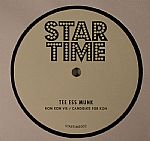 Cat: ST 002. Rel: 25 Sep 17
Disco/Nu-Disco
Kon Kon Vie (7:18)

Candidate For Kon (6:56)
Review: The clue is in the title... "Tee Ess Munk" sees Kon explore two T S Monk classics with his own inimitable style. First up "Kon Kon Vie" takes "Bon Bon Vie" and gives it a respectful extension and added beef to the frizzy bass groove. Meanwhile on the flip we find an equally sweet twist on "Candidate For Love" as Kon ensures the shimmering keys and honey-coated vocals are given full focus over the bold disco hook. It's time for some Munky business! Who's in?
…

Read more
Played by:
Dicky Trisco
,
Aaron Dae (Razor-N-Tape)
,
Space:tricks
,
Dom Servini
,
RUSTAM OSPANOFF
,
Thatmanmonkz (Shadeleaf Music)
,
Nick Carling (Fruitful/beetroot)
,
Yoshi Okino (Kyoto Jazz Massive)
,
Jay Airiness / Moar / Venice Beach
,
Juno Recommends Disco
,
Giant Cuts
,
Phil Horneman (Wicked Jazz Sounds)
,
I Love Disco!
,
SIMON OZBIZTON
,
Ear Trumpet (The Weekend Soul)
,
Jean Claude Gavri
,
Red Greg
,
KS French
,
Zernell
,
Bradford James (DS Records)
,
Professor Shorthair
,
Stephane Attias
…

Read more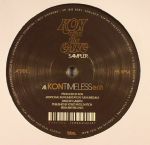 Cat: BBE 362SLP. Rel: 08 Aug 16
Disco/Nu-Disco
Kon - "Timeless" (Caserta mix) (8:10)

Kon - "Timeless" (remix - Caserta mix) (5:38)

Rainer Truby & Corrado Bucci presents Truccy - "Closer" (6:34)
Review: From Kon's forthcoming compilation on BBE entitled Kon & The Gang, this 12? sampler features two cuts taken from the LP and an exclusive remix from Boston producer and mix engineer Caserta, namely "Timeless" (Caserta mix)" a tasty serving of super deep and low slung disco goodness. A more functional edit for DJ use follows on "Timeless" (remix - Caserta mix)". On the flip Truccy (better known as Compost's Rainer Truby and Corrado Bucci) present "Closer", a gorgeous slo-mo house jam with a rolling groove fetauring all the good stuff: swirling Rhodes keys, groovy congas and hypnotic vox.
…

Read more
Played by:
JimmyTheTwin
,
Dj N◉va ▶ Rodon FM 95
,
Secret Reels
,
Replika (Deso, Swedish Brandy)
,
Alex Zuiev
,
Dave Allison (Editorial)
,
CHRIS RHYTHM
,
Mike W - Kolour LTD
,
Juno Recommends Disco
,
SoulBrigada | Matasuna Records
,
I Love Disco!
,
Osmose
,
Brame & Hamo
,
Jean Claude Gavri
,
Bradford James (DS Records)
…

Read more
Items 1 to 2 of 2 on page 1 of 1