Items 1 to 3 of 3 on page 1 of 1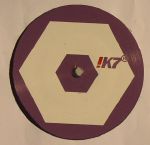 Jabru - "Church" (feat Joel Cullpepper - original mix) (5:31)

Jabru - "Church" (feat Joel Cullpepper - Zedd Bias remix) (5:58)

Will Saul & Kommon - "Two For One" (original mix) (5:23)

Will Saul & Kommon - "Two For One" (Appleblim remix) (6:29)
Review: As a follow-up to Will Saul's exclusive-packed - and generally well received - DJ Kicks set, !K7 has decided to reissue two of the most celebrated tracks, with fresh new remixes. On the A-side you'll find Jabru and Joel Culpepper's "Church" - a decidedly organic, soulful chunk of deep house/UK garage fusion - with accompanying Zed Bias rub. The UKG veteran gives it a bouncy, bassy two-step makeover, wisely retaining Culpepper's brilliant vocals. Flip for Will Saul and Komon's spacey "Two For One", where dreamy flourishes rub shoulders with throbbing electronics and delicate house beats. The remix is provided by Appleblim, who adds a new layer of percussive toughness - in a bruk-meets-two-step style - whilst retaining the warmth of the original.
…

Read more
$8.83
SAVE 25%
in stock
$6.62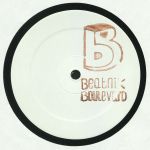 Cat: BEATB 003. Rel: 12 Dec 17
Bass
Know Yourself (5:44)

Enigmatic Light (6:49)

Stepping Out Of Yesterday (7:33)
Review: It's been a few years since long-time Bristol mates Komonazmuk and Appleblim collided on wax (three years to be a little more precise) Making up for lost time the pair lay down three more stark fusions that shimmer with both of artists qualities in equal measure. "Know Yourself" catches and infects with Blim's loopy technoid insistency but kicks with Komon's brutal swagger, "Enigmatic Light" is all about the creep as a foggy weave and echoing percussion gradually build us into light-kicked hypnotic breakbeat. Finally "Stepping Out Of Yesterday" peers into a bleak future with groaning chords, unhurried beats and a meandering acid line that brings everything together.
…

Read more
Cat: AUS 124. Rel: 14 Mar 18
Deep House
Komon & Will Saul - "Positive" (5:28)

Gerd - "Echoes" (6:14)

Juxta Position - "Glider" (6:17)

Primitive Trust - "Little Love" (Floorplan Stripped mix) (7:12)
Review: Inside Out is a brand new series from Aus Music label head Will Saul. It invites DJs and producers to blur the boundaries between traditional artist albums and mix compilations. The concept encourages them to showcase their own music, or the music of those in their own individual circles. Depending on who is curating, it will take different forms. The idea stems from Saul's own approach in the club, which often finds him seeking out brand new and unheard music to play for the first time. There's a strong Detroit techno aesthetic throughout his inaugural release for the series: from the emotive hi-tech soul of his own collaboration with Komon entitled "Positive", Amsterdam legend Gerd had no problem channeling similarly timeless retro vibes either, as heard on the funky techno-soul of "Echoes". They save the best for last on the flip, with the legendary Floorplan's riveting rendition of Primitive Trust's "Little Love" - perfect to get that 3AM style strobe-lit tunnel vision in effect.
…

Read more
Items 1 to 3 of 3 on page 1 of 1