Items 1 to 3 of 3 on page 1 of 1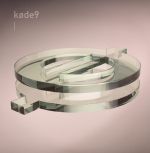 Zero Point Energy (1:19)

Notel (2:57)

Void (2:59)

Holo (3:30)

Third Ear Transmission (feat The Spaceape) (1:21)

Zero Work (3:43)

Vacuum Packed (4:53)

Wu Wei (3:31)

Casimir Effect (3:12)

Respirator (4:30)

Mirage (3:09)

9 Drones (3:13)

Nothing Lasts Forever (2:54)
Review: ** Belated vinyl edtition ** Kode 9 makes a much awaited return to his own Hyperdub stable with a new album, and that is exactly what we were wanting to hear from the one of the founding fathers of contemporary UK bass music. His explorative style is perfectly suited to the album format, and "Zero Point Energy" is the perfect opener to a stunning sequence of events - large folds of bass deconstruct over sci-fi sonics and sink into the pensive melodic flux of tunes like "Notel", and "Void". There is also plenty of beat-laden material here, so don't worry, and "Holo" even ventures into a bit of jump-up juke, but there's no point trying to dissect Kode 9's music; the album is all made up of hybrid tunes, and it's exactly the sort of music that pushes boundaries further and genres to their very edges. Quality, of course.
…

Read more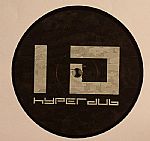 Cat: HDB 087. Rel: 29 Sep 14
Bass
Kode9 - "Pink Sham Pain Down The Drain"

The Bug - "Siren"

Dean Blunt - "Urban"

Cooly G - "Mind"

Inga Copeland - "I Am Your Ambient Wife"

Lee Gamble - "DSM"

Fatima Al Qadiri - "Shanxi"

Ikonika - "Time/Speed"

DJ Earl - "Hexagonic Sound"

DVA - "Reach The Devil"

Jeremy Greenspoon & Borys - "Gage"
Review: Take a look at the artists to grace the A-side of Decadubs 4 and you'll find a collection of names that have released some of this year's most talked about albums: Lee Gamble, Inga Copeland, The Bug and Fatima Al Qadiri. The B-side, however, hosts Hyperdub regulars like Ikonika and DVA, and the boss Kode9 of course, to more intriguing names like footworker DJ Earl and Jeremy Greenspoon & Borys who have previously released music on Dan Snaith's Jiaolong label. Dean Blunt also appears with a jazzy ambient cut, while Cooly G does the same with the sombre, vocal-driven "Mind".
…

Read more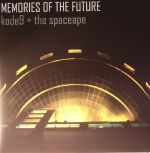 Cat: HYPLP 001. Rel: 23 Mar 15
Deep Dubstep
Glass (4:28)

Victims (3:50)

Backward (4:44)

Nine (1:55)

Curious (feat Ms Haptic) (4:57)

Portal (4:26)

Addiction (3:41)

Sine (5:20)

Correction (3:15)

Kingstown (4:36)

Nine Samurai (3:40)

Bodies (2:20)

Lime (1:55)

Quantum (3:15)

Stalker (alternative edit) (4:45)
Review: Nine years deep and still sounding as future as ever, Kode9 and The Spaceape's first album is historic in so many different directions... It's the first ever Hyperdub album, Kode9's sonic scope and barbed soundscapes and Spaceape's paranoid poetry and rhythmic narratives complement and tailor each other in a way no other dubstep-related producer and MC have ever sounded (before and since), the beats remain a unique, diverse, creative dynamic almost a decade later... And, sadly, the late Spaceape's stories now come laden with added portent poignancy. All proceeds from this reissue go to Stephen Samuel Gordon's family; if you haven't got this on vinyl you know what to do.
…

Read more
Items 1 to 3 of 3 on page 1 of 1