Items 1 to 2 of 2 on page 1 of 1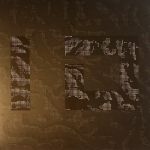 Cat: HDB 088. Rel: 03 Dec 14
Bass
Burial - "Lambeth"

Kode9 - "Oh"

Cooly G - "Love Again"

DVA - "Monophonic Nightmare"

Martyn - "Mega Drive Generation" (Dorian Concept remix)

Cooly G - "Him Da Biz"

Funkystepz - "Vice Versa"
Review: Of all the Decadubs double packs issued as part of Hyperdub's exhaustive 10th Anniversary celebrations it's probably this fifth and final edition most label fans have been waiting for. Why's that? Because it offers you the chance to grip the hallowed Burial production "Lambeth" in your hands, one of a clutch of unreleased tracks from the reclusive producer that have been racking up plays on Youtube for some five years in one form or another. However there's plenty more to sink the teeth of your stylus needle into here, with the label's stated focus on a "celebration of house, garage and techno" resulting in some fine dancefloor moves from Kode9, DVA, Cooly G and a blinding Dorian Concept refix of Martyn.
…

Read more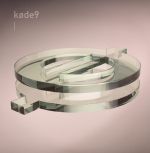 Zero Point Energy (1:19)

Notel (2:57)

Void (2:59)

Holo (3:30)

Third Ear Transmission (feat The Spaceape) (1:21)

Zero Work (3:43)

Vacuum Packed (4:53)

Wu Wei (3:31)

Casimir Effect (3:12)

Respirator (4:30)

Mirage (3:09)

9 Drones (3:13)

Nothing Lasts Forever (2:54)
Review: ** Belated vinyl edtition ** Kode 9 makes a much awaited return to his own Hyperdub stable with a new album, and that is exactly what we were wanting to hear from the one of the founding fathers of contemporary UK bass music. His explorative style is perfectly suited to the album format, and "Zero Point Energy" is the perfect opener to a stunning sequence of events - large folds of bass deconstruct over sci-fi sonics and sink into the pensive melodic flux of tunes like "Notel", and "Void". There is also plenty of beat-laden material here, so don't worry, and "Holo" even ventures into a bit of jump-up juke, but there's no point trying to dissect Kode 9's music; the album is all made up of hybrid tunes, and it's exactly the sort of music that pushes boundaries further and genres to their very edges. Quality, of course.
…

Read more
Items 1 to 2 of 2 on page 1 of 1