Artists
Items 1 to 3 of 3 on page 1 of 1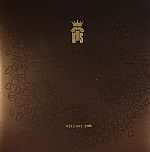 Cat: HDBLP 009. Rel: 11 Jun 12
Deep Dubstep
Goodbye Girl (Kuedo rework)

Without You (D-Bridge revoice)

Lost (Flying Lotus rework)

Miles & Miles (T++ rework)

Earth A Kill Ya (Gang Gang Dance rework)

Tears (Kiki Hitomi revoice)

Spin Me Around (Cooly G revoice)

Goodbye Girl (Robert Aiki Aubrey Lowe rework)

Say Somethin' (Joel Ford revoice)

Lost (Nite Jewel rework)

Sumtime (Hype Williams rework)

Meltdown (Kode9 & The Spaceape rework)

Come & Behold (Green Gartside revoice)

Goodbye Girl (Intrustion rework)

Goodbye Girl (Deep Chord presents Echospace rework)

Goodbye Girl (King Midas Sound dub)

Cool Out (Ras G & The Afrikan Space Program rework)
Review: Now spread across a double-pack for full appreciation of the spread of ideas that come popping out of this collection, KMS's remix album was long overdue a vinyl release. Whether it be the intense heartbreak of dBridge's take on "Without You", or the beat science of T++ ripping down "Miles And Miles", there's something here for everyone who likes leftfield electronics. Cooly G especially shines with her re-voicing of "Spin Me Around", not least when the rockabilly dread of the guitar comes in towards the end. What shines through is the tension of the original album, looming oppressively over the new versions in magnificent fashion.
…

Read more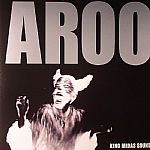 Aroo
(180 gram vinyl 12")
Cat: ZEN 12352. Rel: 13 May 13
Coldwave/Synth
Aroo

Funny Love

Funny Love (version)
Review: It's been a while since King Midas Sound graced our ears with some fresh material - four years to be exact - and Aroo sees the trio of Kevin Martin, Roger Robinson and Kiki Hitomi trade Hyperdub for Ninja tune with a two track single ahead of a mooted new album! Arriving on a thick set slab of vinyl and accompanied by a silver metallic print, Aroo signals a change in approach for King Midas Sound ending their love affair with 21st century Lovers Rock and launching into "a great unknown". Martin himself as described the new direction as "My Bloody Valentine in dub" and this certainly feels apt on "Aroo" as the waves of sound come descending down on the channels orchestrated by Hitomi's vocal delivery.
…

Read more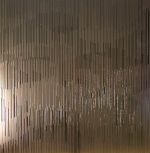 Cat: ZEN 225LP. Rel: 21 Sep 15
Experimental/Electronic
Mysteries (4:35)

On My Mind (3:27)

Waves (7:39)

Loving Or Leaving (5:34)

Melt (4:53)

Lighthouse (4:56)

Above Water (13:31)

We Walk Together (5:30)

Our Love (8:06)
Review: Kevin 'The Bug' Martin and poet Roger Robinson join forces for another King Midas Sound tale and this time they've brought company: Experimental guitarist Fennesz. Exploring his vaults for textures and tones, and reinterpreting them into their own tonal brand of immersiveness, Fennesz's sounds act as a canvas for Roger's measured messages and Kevin's wizard-like ability to conjure up sense-arresting atmospheres... Just as the next collaborators will later on in this album series. With added evocative soul subversion from vocalist Kiki Hitomi, the result sits somewhere between Blue Lines, Kryptic Minds, Nils Frahm and David Lynch. We're looking forward to Edition 2.
…

Read more
Items 1 to 3 of 3 on page 1 of 1