Items 1 to 2 of 2 on page 1 of 1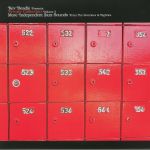 Cat: BBE 324CLP. Rel: 06 Oct 17
Jazz
Roy Haines - "Quiet Fire" (8:13)

Don Rader - "Don't Touch" (7:49)

John Lee & Gerry Brown - "Infinite Jones" (6:41)

John Thomas & Lifeforce - "Maryke" (5:52)

Banda Metalurgia - "La Em Guayaquil" (2:54)

Belair - "Samba For A Cold Warrior" (8:25)

Francisco Mara Catlett - "Samba De Amor" (7:05)

Louis Hayes Group - "Little Sunflower" (feat Leon Thomas) (6:41)

Lee Willhite - "The World Is A Ghetto" (5:21)

Clarice Labbe & Charlie Hampton - "No Other Love But You" (3:26)

Ronald Snijders - "Latinetta" (4:02)

Finn Savery Trio - "Misturada" (3:24)

Ira Sullivan - "The Kingdom Within You" (6:11)

Webster Lewis - "Do You Believe" (alternate version) (17:22)
Review: Three years on from the release of his last Private Collection compilation, British jazz survivor Kev Beadle returns with a third selection of little-known "independent jazz" from the 1970s and '80s. As usual, it's a pleasingly varied affair with a clear dancefloor focus. Beadle, a man with an enviable record collection, variously showcases South American jazz-funk fusion (see Banda Metalurgia's fantastic "La Em Guayaquil" and Francisco Mara Catlett's thrillingly upbeat, "Brazilian Love Affair" style smasher "Samba De Amor"), Nat King Cole style smoothness (the Leon Thomas voiced "Little Sunflower" by Louis Hayes Group), dazzlingly positive extended workouts (Clarice Lebbe and Charlie Hampton), heavy percussion jams (Finn Savery Trio) and confirmed jazz-dance classics (the soul-jazz stomp of Webster Lewis).
…

Read more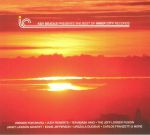 Cat: BBE 335CCD. Rel: 27 Apr 18
Jazz
Hiroshi Fukumura & Sadao Watanabe - "Hunt Up Wind"

Judy Roberts - "The Other World"

Terumasa Hino - "Send Me Your Feelings"

Janet Lawson Quintet - "So High"

Tom Lellis - "Lucky Southern"

The Jeff Lorber Fusion - "The Samba"

Helen Merrill - "Vera Cruz"

Judy Roberts - "Never Was Love"

Joe Lee Wilson - "Return Of The Prodigal Son"

Eddie Jefferson - "Jeannine"

Terumasa Hino - "Samba De La Cruz"

Kellis Ethridge - "Quickie Nirvana"

Urszula Dudziak - "Shenkansen"

Carlos Franzetti - "Pandora"

The Jeff Lorber Fusion - "Curtains"

Charlie Mariano - "To An Elfin Princess"
Items 1 to 2 of 2 on page 1 of 1