Items 1 to 2 of 2 on page 1 of 1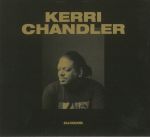 Cat: K7 358CD. Rel: 23 Oct 17
Soul
Intro

LeRoy Hutson - "Cool Out"

New York Streets

Rasa - "When Will The Day Come"

The Foreign Exchange - "Body"

Fantasy Three - "It's Your Rock" (instrumental)

T La Rock - "It's Yours"

Andre Ceccarelli - "Stock No 1"

Soulful Session - "All I Need" (feat Tisha Monique - demo Boogie version)

Beckie Bell - "Music Madness" (Charles Maurice extended version)

Uptown Funk Empire - "You've Got To Have Freedom"

Segway City 2

James Mason - "Sweet Power Of Your Embrace"

Segway City 3

Fruit - "If You Feel It, Say Yeah"

Kerri Chandler - "Stop Wasting My Time" (DJ Kicks)

Sylvia Striplin - "You Can't Turn Me Away"

Innerzone Orchestra - "People Make The World Go Round"

Cymande - "Getting It Back"

Kiki Willows - "3 AM"

Roy Ayers - "Liquid Love"
Review: On his edition of the long running DJ Mix series, Kerri Chandler has eschewed the dancefloor in favour of a set that showcases his "influences and inspirations". For the most part, that means a slick selection of soul, jazz-funk, disco and boogie gems from the '70s and '80s, with occasional deviations into electro (Fantasy Three's "It's Your Rock (Instrumental)"), Afro-dub (Chandler's own previously unheard "Stop Wasting My Time") and inspirational '90s fare (Innerzone Orchestra's sublime acoustic soul cover of "People Make The World Go Round"). Throw in a wealth of specially made interludes and you have a brilliantly programmed and mixed journey through Chandler's musical youth.
…

Read more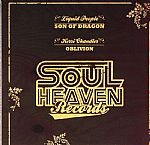 Cat: SHR 006CDX. Rel: 31 Jul 06
Deep House
Liquid People - "Son Of Dragon" (original mix)

Liquid People - "Son Of Dragon" (Afromento remix)

Liquid People - "Son Of Dragon" (Karizma's K2 remix)

Kerri Chandler - "Oblivion" (original mix)

Kerri Chandler - "Oblivion" (dub)
Items 1 to 2 of 2 on page 1 of 1