Items 1 to 2 of 2 on page 1 of 1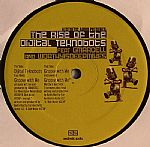 Cat: AES 012. Rel: 22 Jun 11
Techno
Dijital Teknobots (6:37)

Groove With Me (6:41)

Groove With Me (instrumental) (6:36)

Groove With Me (Worthy Aesthetic Treatment) (6:56)
Played by:
Gaetano Battista
,
Michael Zucker - Finale / Balance
,
Carlos Nilmmns
,
DJ Spider (nyc)
,
Patrice Scott
,
Milton Jackson
,
Steven Tang (Emphasis Recordings)
,
Juno Recommends Techno
,
Lwazi Koom
,
Giorgio Luceri
,
Manos Mara (Bliq)
,
AYBEE
,
Ricardo Miranda
,
Joe Drive
,
Amir Alexander
,
Hakim Murphy
,
Giles Smith (secretsundaze)
…

Read more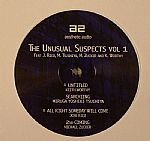 Cat: AES 018. Rel: 14 Jul 14
Deep House
Keith Worthy - "Untitled"

Miruga - "Searching"

Jose Rico - "Alright Someday Will Come"

Michael Zucker - "2nd Coming"
Review: You know you're in for a deep ride when it comes to the Aesthetic Audio camp, and one look at the list of artists involved in tells you this latest release will be no different. Label boss Keith Worthy kicks things off with a jam that keeps the energy levels up without sacrificing the dreamy ethos of the label, while Miruga opts for a blissful broken dub techno excursion. Jose Rico kicks off the flip with the slow and punchy orchestrations of "Alright Someday Will Come", and then Michael Zucker cooks up a mean disco groove around which plentiful amounts of wistful melody can drift.
…

Read more
Items 1 to 2 of 2 on page 1 of 1