Artists
Items 1 to 3 of 3 on page 1 of 1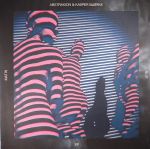 Cat: BIO 028. Rel: 08 May 17
Techno
Matin (10:25)

Nuit (6:31)

Ivre (6:51)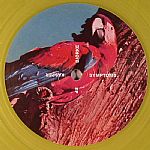 Cat: HFN 07. Rel: 25 Apr 11
Disco/Nu-Disco
Symptoms

Discopick

Man From Venice

Nico
Review: In the lull between albums, Kasper Bjorke offers this neat clear yellow twelve inch shaped vinyl package of all new material to tide fans of his sophisticated scandoteque sounds over! Proceedings get off to a fine start with the title track "Symptones" driven by some analogue bass flatulence and unassuming 808 rhythms, whilst the layered synth undulations draw some unique dynamism. Its A Side counterpart "Discopick" practically lollops into action, with ankle hugging basslines and spacious drums allowing for a creeped out 80s discotheque tone to unfold as it progresses. Check the flip for the electro boogie thud of "Man From Venice" which bursts into a cacophony of synthtastic drama gleefully, whilst "Nico" is Bjorke's bubbly ode to the man like Nico Jaar.
…

Read more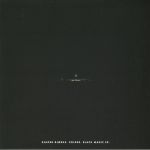 Cat: TOB 055. Rel: 25 Sep 17
Electro
Black Magic (7:36)

101 (4:43)

Untitled (demo version) (6:44)

Real Slow (6:02)

Black Magic (demo version) (7:07)
Review: Former Output man Marc Nguyen Tan has been pretty active since returning to production after a 10-year absence back in 2015. Here, his revival continues via a collaborative EP alongside similarly experienced Dane Kasper Bjorke. The headline attraction is undoubtedly "Black Magic", a sleazy and occasionally intense workout that wraps ragged acid lines, mind-altering electronics and hushed, new wave style vocals around a blistering post-punk drum pattern. The post-punk influences come to the fore on the decidedly fuzzy "101" and "Real Slow", which is thrillingly unusual and full of all manner of bizarre electronic flourishes and wayward saxophone solos. A couple of raw, stripped-back demo versions complete an impressive EP.
…

Read more
Items 1 to 3 of 3 on page 1 of 1