Items 1 to 2 of 2 on page 1 of 1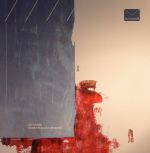 Cat: AUTO 022. Rel: 15 Jun 15
Minimal/Tech House
Time Cures

Rise & Shine

Knotting

Spheres
Review: Presented in 5mm spine, LTD edition full-artwork colour sleeve which fits Parts 1-3. Having scored on Mosiac, Bodyparts and Project London, Kashawar returns to Autoreply to complete his critically acclaimed "Moments & Lost Memories" series. Here the young German star steps up with "Time Cures" a hook driven weapon possibly paying a slower respect to Mill's "Purpose Maker" releases. MPC style swing infects the groove on "Rise and Shine" adding soothing vocals and subtle acid lines to Side A. Flip the disc for deep, funking atmospherics on "Knotting" and "Spheres" adds some of Kashawar's early morning dub magic to the package. Look out for repressed Parts 1 & 2 to complete your collection!
…

Read more
$7.45
SAVE 25%
in stock
$5.59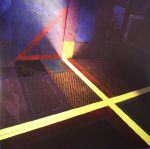 Cat: PTN 004LP. Rel: 06 Jun 17
Minimal/Tech House
Resonate (7:04)

The Man On The Moon (6:33)

Zero Gravity (5:45)

Hochbetrieb (6:41)

Orbitbass (6:26)

Hundertdreissig (4:15)

Radical Ambient (5:05)

Lakeside Trouble (4:43)

H (4:08)
Review: The fourth release on Partisan is something of an epic, with German producer Segej Kaschawar serving up nine tracks over two solid slabs of wax. There's much to admire throughout, from the dark web-goes-tech-house throb of opener "Resonate" and funk-fuelled late night dancefloor hustle of "Zero Gravity", to the Drexciyan electro bounce of "Orbitbass" and the low-slung shuffle of "Lakeside Trouble", where spacey motifs and wonky electronics cluster around a swinging, broken techno groove. Also worth checking is the pitched-down, acid-flecked IDM psychedelia of closer "D3H" and the angular, UK garage-influenced deepness of "Radical Ambient" (which is so radical that it's not ambient at all).
…

Read more
Items 1 to 2 of 2 on page 1 of 1