Artists
Items 1 to 3 of 3 on page 1 of 1
Cat: CCRT 04AM04. Rel: 27 Nov 17
Techno
Celestial Chaos (7:48)

Mind Riot (8:34)

Hidden Memory (6:57)

Hidden Memory (Claudio PRC remix) (6:32)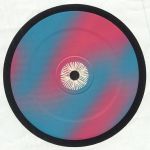 Cat: FLY 008. Rel: 22 May 17
Techno
55:55 (8:27)

66:66 (7:18)

77:77 (7:29)

88:88 (7:01)

55:55 (AWB remix) (6:45)

66:66 (Setaoc Mass remix) (5:53)

77:77 (Luke Hess remix) (6:07)

88:88 (Anetha remix) (6:53)
Review: After the impressive scope of the first volume of Dysphoria |Euphoria, Ka-One and St-Sene have returned to their Flyance label with a second installment that goes even deeper into adventurous electronic pastures. There's a cinematic quality to the original productions that make up the first disc of Chapter Two, using mournful melodic refrains and a widescreen approach to production that draws the listener in to their emotive electro and techno world. In terms of remixers on the second disc, they haven't held back as AWB, Setaoc Mass, Luke Hess and Anetha all provide a more propulsive, club ready perspective on these thoughtfully crafted electronic gems.
…

Read more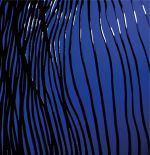 Cat: FLY 009. Rel: 11 Dec 17
Techno
The Eternal Why

Base 4

Amnesia

The Reveries Of The Solitary Walker
Review: The Flyance crew are back in action with more of their hugely atmospheric deep house and techno, and this time it's Kas:st at the controls. Things start ominously with the dubby space and nervy arps of "The Eternal Why", a whisper of trance lingering in the wings. "Base 4" gets into even more spaced out territory, plunging vaporous noises and dystopian melodies into the farthest reaches of space. "Amnesia" brings a touch more immediacy to the 12" with some upfront melodic meanderings, and then "The Reveries Of The Solitary Walker" drifts out into experimental territory with a range of hi-res tones, drones and pulses.
…

Read more
Items 1 to 3 of 3 on page 1 of 1