Items 1 to 2 of 2 on page 1 of 1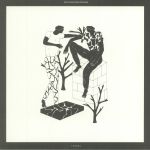 Cat: TOP 004. Rel: 13 Dec 17
Deep House
Karl Lumont - "Cloudy Mountains" (4:55)

Karl Lumont - "Blue Flamingo" (5:10)

Ray Kandinski - "Waste My Time" (5:21)

Ray Kandinski - "Where U At" (5:22)
Review: Back in the autumn of 2016, Karl Lumont and Ray Kadinski joined forces for a collaborative contribution to the very first Strictly Lo-FI label release. Here they're reunited by The Other Planet label, which has wisely decided to offer them a side of vinyl each to showcase their wares. Lumont handles the A-side, first serving up the gently jaunty melodies, swirling background sounds and fiendishly loose and lo-fi deep house beats of "Cloudy Mountains", before travelling space-wards via the gently intergalactic "Blue Flamingo". Kadinski picks up where his friend left off with "Waste My Time", a hypnotic and starry chunk of heads-down deep house. Arguably even better, though, is lo-fi deep house stomper "Where U At", whose cheap drum machine hits sound both crunchy and wickedly metallic.
…

Read more
Cat: CMPL 002. Rel: 23 Jan 18
Drum And Bass
Karl Lumont - "Make Me Feel So Good" (5:24)

Karl Lumont & Ray Kandinski - "Project Chicago" (4:20)

Ray Kandinski - "Feel It" (5:35)

Karl Lumont - "Heal Yourself" (5:07)
Review: A heartfelt homage to the deepest of D&B OGs such as Photek and Peshay, German craftsmen Karl Lumont and Ran Kandinski step away from their usual slower grooves and beats and whip up an authentic jungle frenzy. From the slippery beat switches on "Make Me Feel So Good" to the almost Detroit synth warmth on "Project Chicago" via the distant harmonies and shredded think break of "Feel It" and the trippy, early 93 style "Heal Yourself", Karl and Ray have paid full respect to the foundations with clear understanding of the aesthetic. If more artists dared to attempt experiments like this, the world would be a much vibier place.
…

Read more
Items 1 to 2 of 2 on page 1 of 1