Items 1 to 1 of 1 on page 1 of 1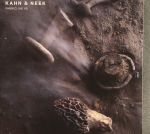 Cat: FABRIC 180. Rel: 18 Nov 16
Dirty Dubstep/Trap/Grime
O$VMV$M - "Thin Joe"

Jabu & SKRS - "BwoyTestVIP"

ManonMars - "Nuke The Threat"

Gantz - "Shaitan"

Kahn - "Polar" (feat Rider Shafique - Gantz remix)

Mungo's Hi Fi - "Rules Of The Dance" (feat Charlie P - JD remix)

Lamont & Boofy - "Walkin' Round Ere"

Gantz - "Temple Meads"

Ishan Sound & Rider Shafique - "Highest VIP"

Boofy - "LVX93"

Pinch & Kahn - "Send Out"

Jamakabi - "Hot It Up" (Kahn & Neek remix)

Jook - "Juice"

TMSV - "Shallow Breath"

OBF - "Ram Dance"

The Bug - "Fuckaz" (feat Spaceape)

Youngstar - "Bongo" (Kahn & Neek remix)

Kahn & Neek - "Acting The Goat"

Gemmy - "The Set Up"

Hi5Ghost - "Scorpion's Mask"

Young H - "We A Talk" (feat Dread MC & Rider Shafique - Ishan Sound remix)

Lemzly Dale - "No Long Talk" (Kahn & Neek remix)

Commodo - "S Is For Snakes"

Kahn & Neek - "Damascu"

Jabu - "Hungry Ghosts" (feat Chester Giles)

VMOS & Boofy - "Dial Ton"

Sir Spyro - "Topper Top" (feat Teddy Bruckshot, Lady Chann & Killa P - Kahn & Neek remix)

Kode9 & The Spaceape - "Ghost Town"
Review: The 90th installment of the long-running FabricLive series comes from Kahn & Neek, AKA Young Echno members Joe McGann and Sam Barrett. The 28-track mix-up is naturally heavy on material from friends and collaborators (Jabu, Pinch, Ishan Sound, Gemmy etc.), plus a swathe of their own productions and remixes. It offers a whirlwind tour of the Bristol duo's influences and inspirations, taking in paranoid, dubbed-out ambience, stoned trip-hop, sub-bothering grime, post-dubstep intensity, hard-to-define madness (Gantz's brilliant "Temple Meads"), dancefloor-burning ragga revisions, and mutant, wide-eyed post-R&B (the fantastic "Dial Ton" by VMOS and Boofy). In other words, it perfectly encapsulates the duo's club-rocking DJ sets, not to mention where Bristol's bass scene is right now.
…

Read more
Items 1 to 1 of 1 on page 1 of 1