Items 1 to 3 of 3 on page 1 of 1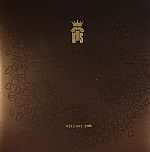 Cat: HDBLP 009. Rel: 11 Jun 12
Deep Dubstep
Goodbye Girl (Kuedo rework)

Without You (D-Bridge revoice)

Lost (Flying Lotus rework)

Miles & Miles (T++ rework)

Earth A Kill Ya (Gang Gang Dance rework)

Tears (Kiki Hitomi revoice)

Spin Me Around (Cooly G revoice)

Goodbye Girl (Robert Aiki Aubrey Lowe rework)

Say Somethin' (Joel Ford revoice)

Lost (Nite Jewel rework)

Sumtime (Hype Williams rework)

Meltdown (Kode9 & The Spaceape rework)

Come & Behold (Green Gartside revoice)

Goodbye Girl (Intrustion rework)

Goodbye Girl (Deep Chord presents Echospace rework)

Goodbye Girl (King Midas Sound dub)

Cool Out (Ras G & The Afrikan Space Program rework)
Review: Now spread across a double-pack for full appreciation of the spread of ideas that come popping out of this collection, KMS's remix album was long overdue a vinyl release. Whether it be the intense heartbreak of dBridge's take on "Without You", or the beat science of T++ ripping down "Miles And Miles", there's something here for everyone who likes leftfield electronics. Cooly G especially shines with her re-voicing of "Spin Me Around", not least when the rockabilly dread of the guitar comes in towards the end. What shines through is the tension of the original album, looming oppressively over the new versions in magnificent fashion.
…

Read more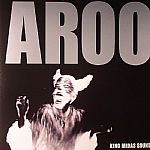 Aroo
(180 gram vinyl 12")
Cat: ZEN 12352. Rel: 13 May 13
Coldwave/Synth
Aroo

Funny Love

Funny Love (version)
Review: It's been a while since King Midas Sound graced our ears with some fresh material - four years to be exact - and Aroo sees the trio of Kevin Martin, Roger Robinson and Kiki Hitomi trade Hyperdub for Ninja tune with a two track single ahead of a mooted new album! Arriving on a thick set slab of vinyl and accompanied by a silver metallic print, Aroo signals a change in approach for King Midas Sound ending their love affair with 21st century Lovers Rock and launching into "a great unknown". Martin himself as described the new direction as "My Bloody Valentine in dub" and this certainly feels apt on "Aroo" as the waves of sound come descending down on the channels orchestrated by Hitomi's vocal delivery.
…

Read more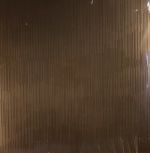 Cat: ZEN 225INST. Rel: 16 Nov 15
Experimental/Electronic
Mystery (version) (4:43)

Mind (version) (3:32)

Wave (version) (7:19)

Leaving (version) (5:31)

Melt (version) (5:07)

Lighthouse (version) (5:24)

Above Water (13:51)

Walk (version) (5:51)

Love (version) (8:07)
Review: You can always trust Ninja Tune to deliver the goods in style, and this latest collaborative project is testament to their perennial vision and flair. Who would have thought to combine the mutant sci-fi approach of Hyperdub's King Midas Sound with the ethereal drones and hollow electronics of the mythical Fennesz? Only these guys. Being a solely instrumental work, all nine tracks are perfectly representative of the artists' respective styles, and tunes like "Mystery (version)", "Mind (version)", or even the more beat-centric "Leaving (version)" are a gorgeous blend of subtle atmospherics with something grittier, more street-wise and charged. It's not a surprise when you've got one of the most famous experimental ambient producers (Fennesz) coupled with a highly energetic and forward-looking London duo. Recommended.
…

Read more
Items 1 to 3 of 3 on page 1 of 1