Items 1 to 3 of 3 on page 1 of 1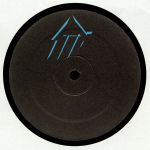 Cat: WOK 15. Rel: 10 Nov 14
Deep House
The Story Of Her Life

GWRH

Insecurities

Gratitude

Yellow
Review: Having previously only appeared on WotNot Music in the past couple of years, K15 now slides over to Wild Oats to deliver a wholly appropriate slab of fluttering house romanticism rich in Detroit dreams and Chicago cheekiness, wherever the music might have been conceived. The cheekiness is no doubt most noticeable on "GWRH" with its homage to "Gypsy Woman", turning it into a fluttering Latino house jam, but before that comes the plush bump n rub of "The Story Of Her Life". "Insecurities" gets into a sexier kind of deep house funk, which "Gratitude" dutifully carries on until "Yellow" can round the record out with some largely beatless piano business.
…

Read more
Played by:
Owen Jay (Batti Batti / Gauss )
,
Jonna (City Fly / Shadeleaf Music)
,
Ernie (Minuendo Recordings)
,
Debukas
,
Hernan Cronner
,
RUSTAM OSPANOFF.
,
Tripeo
,
STEREO 12"
,
DJ Doug Gomez
,
Cedric Maison (Hypercolour)
,
Thatmanmonkz (Shadeleaf Music)
,
Paul Thornton (Dig Deep / Reboot)
,
Tooli (Local Talk / OMENA)
,
Monsieur Cedric (Serie Limitee)
,
Per Bojsen-Moller
,
ISOUL8 (Volcov)
,
PRECIOUS K
,
Marcelo Tavares(Deep Space Podcast)
,
Mike W - Kolour LTD
,
Jorge Caiado (Balance / Groovement)
,
Nicholas
,
Richard Zepezauer (RZ-1)
,
Jimini
,
WotNot Music
,
Fabio Monesi (Wilson Records)
,
Ney Faustini
,
Bryan Hervieu
,
Gavin Boyd (Soul Has No Tempo)
,
Cromby
,
Cassio Kohl
,
Hélder Russo
,
Simon Ozbizton/EYESHRWD
,
Tommy Finger Jr.
,
Djs: Most Charted - Deep House
,
Sasha Khizhnyakov
,
Don Crisp
,
Steve Froggatt (Pocket Money)
,
Last Mood
,
Anaxander
,
25 Places
,
Tomasz Guiddo
,
Outboxx
,
Titonton Duvante (Residual)
,
Keys In Space Recordings
,
Mad Mats & Tooli / Local Talk
,
Earl Jeffers
,
JELLY ROLL SOUL
,
Bradford James (DS Records)
,
DJ Monchan
,
Homework
,
Ill Dubio (HIGH JAZZ*)
…

Read more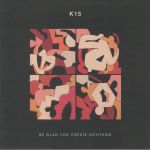 Cat: WOTEP 030. Rel: 06 Jun 18
Broken Beat/Nu Jazz
Be Glad You Create Anything (6:59)

Communion (6:29)

You're Alive (There's Still Time) (2:45)
Review: Under the K15 alias, Kieran Ifill has been responsible for some wonderful deep, expansive and soulful music on Eglo, Wild Oats, Lo Recordings and WotNot Music. Here he returns to the latter for the first time in four years. He hits his stride straight away with "Be Glad You Create Anything", a sparkling, mid-tempo shuffler that wraps darting, Kaidi Tatham style jazz-funk synth motifs around loose and languid beats and a suitably warm and attractive bassline. Ifill's love of fluid piano lines, eyes-closed electronics and dreamy chords once again comes to the fore on 120 BPM deep bumper "Communion", before the producer treats us to the deliciously loved-up, poignant and sumptuous head-nodding bliss that is fine closer "You're Alive (There's Still Time)". In a word: superb.
…

Read more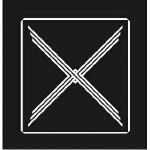 Cat: CDRX 001 (DIMENSIONS). Rel: 17 Oct 16
Deep House
K15 - "Rain Meditation"

Lismore - "Biffa"

FYI Chris - "Sugar"

Ben Houghton - "Market House"
Review: Long celebrated as a hub for new producers to showcase their talents, CDR return to the releasing game in partnership with Dimensions Festival. Up and coming house heads K15 and FYI Chris reportedly invited Lismore and Ben Houghton to take part in this collaborative release, resulting in four tracks that wouldn't sound out of place soundtracking a balmy afternoon dance on the Adriatic Sea. Oozing quality and soul throughout, there's a distinctly laid back flavour to the house on offer across this release, although FYI Chris add a touch more bite with their grubby lo-fi synth lines on "Sugar".
…

Read more
Items 1 to 3 of 3 on page 1 of 1