Items 1 to 3 of 3 on page 1 of 1
Cat: MEANDYOU 07. Rel: 31 Jul 17
Techno
Indigo Children

Life Source Negative

Infinite Dub

Edicts of Ashoka

Crystal Analysis
Review: It's been a while since we last heard from Juniper, the Manchester-based duo who showed much promise with early outings on Underground Quality and the like. Having previously popped up on a various artists 12", they return to the ever-essential meandyou with a strong statement of intent, packing five tracks into an EP that presents their subversive style immaculately. "Indigo Children" is a head-turning cut that fuses uptempo Motor City style electro and techno with industrial tones, while "Life Source Negative" switches stance for a beautiful, craftily constructed drift into woozy deep house. Every track is noteworthy on this release, balancing immediacy and warmth against experimental textures in a way that sits very comfortably on meandyou.
…

Read more
$9.94
SAVE 25%
in stock
$7.45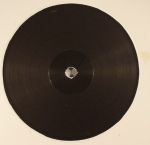 Cat: US 014. Rel: 23 Nov 16
Techno
Juniper - "Movement From The Fade" (6:02)

Anastasia Kristensen - "Spring Ballade" (6:16)

Fetnat - "Marbrahh" (5:18)

Moon Wheel - "HK 185 Dr" (5:07)

Dreams - "Headhunter" (4:54)

Ayln - "Wet Dreams" (4:08)

Antigravity - "Mauvais Art" (5:22)
Review: The Greek label that has since moved to Berlin, Nous, returns with a compilation of new works by their latest round-up of analogue noise merchants. Starting out with the stomping lo-fi techno of Juniper's "Movement From The Fade" or the dusty tribal trance of newcomer Fetnat's "Marbrahh", there's more underground techno delights to be discovered on the B side. Highlights here were the relentless, broken beat techno of "Headhunter" by Los Angeleno Dreams (pushing the same territory as Dream Weapons or Christopher Joseph), while Antigravity's "Mauvais Art" plunders the depths of lowdown and guttural electro in great style.
…

Read more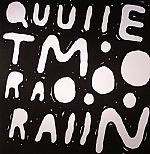 Cat: SMALLVILLE 30. Rel: 11 Jul 12
Deep House
Juniper - "Quiet Moon"

Juniper - "Selenic"

Arnaldo - "A Song Name Of One Word"

Arnaldo - "Rain"
Played by:
Owen Jay (Batti Batti / Gauss )
,
Bu$$ (bliq, olympos)
,
Miles Simpson
,
Hernan Cronner
,
FOLD
,
Mark Graham (Contrast-Wax)
,
Martin Haberland
,
Juno Recommends Deep House
,
GWEN (SPACE BREAKS RECORDS)
,
Eddie C
,
Cy Humphreys
,
Nicholas
,
Fog
,
HomePark
,
Natan H
,
Markus Schneider / Robot Scientists
,
San LAURENTINO
,
Djs: Most Charted - Deep House
,
Carl H (ANIMALS ON PSYCHEDELICS )
,
Rikki Humphrey
…

Read more
Items 1 to 3 of 3 on page 1 of 1