Items 1 to 3 of 3 on page 1 of 1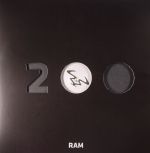 Ramm200
(trifold triple 12" (side 6 etched))
Cat: RAMM 200. Rel: 15 Feb 16
Drum And Bass
Culture Shock - "Piano Dark" (original dub) (5:59)

Mind Vortex - "Future Fold" (4:56)

June Miller - "Robots & Romans" (audio remix) (5:53)

Kryptic Minds - "The Truth" (Insideinfo remix) (5:54)

Rene Lavice - "The Calling VIP" (4:53)
Review: Andy C's mega-label Ram celebrates the big 200 in style: triple vinyl in trifold sleeve with etched sixth side, each of the five cuts represent Ram's dark, start extremes. The touching depths of Culture Shock's long-awaited "Piano Dark", the Noisia-level antics of Audio on his June Miller, InsideInfo's deep throat bass on "The Truth" and the add bass fluctuations on Rene's VIP. 200 singles deep and still killing it, Ram have put together a serious package here.
…

Read more
Cat: RAMM 234. Rel: 16 Dec 16
Drum And Bass
Hide & Seek (4:21)

The Source (2:49)

Gods (3:54)

The Final Sequence (4:27)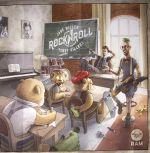 Cat: RAMM 211. Rel: 23 Feb 16
Drum And Bass
Rock 'N' Roll (4:41)

Wildlife (4:22)
Review: Powerhouse Ram collab business as Anglo-Dutch duo June Miller play a mean head-butting game with Russian trio Teddy Killerz. "Rock 'N' Roll" has one of the best intros Ram have released in a while before dropping into a sweaty, moshy, air-guitar-snapping halftime groove. "Wildlife", meanwhile, is a sharp, steppy jump-up jam with staccato bass and a powerfully funky breakdown with big percussion and cinematic horns. A near-perfect example of collaboration science.
…

Read more
Items 1 to 3 of 3 on page 1 of 1