Items 1 to 3 of 3 on page 1 of 1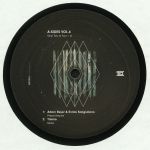 Cat: DC 1782. Rel: 13 Dec 17
Techno
Adam Beyer & Enrico Sangiuliano - "Preset Heaven" (8:17)

Timmo - "Muzik" (6:11)

Pig&Dan - "La Bruja" (6:37)

Julian Jeweil - "Nasa" (6:11)
Review: Some serious peak time weapons for the main room on offer here, from the ever reliable Swedish label Drumcode. Usual heroes of the label such as Luigi Madonna, Sam Paganini and Joseph Capriati step aside for some other equally reliable staples. On the A, side label boss Adam Beyer teams up with Enrico Sangiuliano on the evocative and life affirming "Preset Heaven" which takes its cues from early trance with its amazing chord progression. It is something more typical of the label next, on the pummelling warehouse stomp of "Muzik" by Bulgaria's Timmo. On the flip, there's more trance nostalgia on offer again - this time from legends Pig & Dan on the hypnotic/melodic bliss of "La Bruja" which we could imagine melting the minds of festival crowds well into the new year. Finally they save the best for last with French peak time specialist Julian Jeweil, serving up the furious, tunneling and strobe-lit ultraviolence of "Nasa" which will have your adrenaline going from the first beat. It has been a stellar year for the powerhouse label, with great releases by Moby, Dubfire and newcomer Layton Giordani.
…

Read more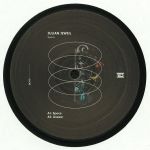 Cat: DC 179. Rel: 21 Dec 17
Techno
Space (7:13)

Answer (6:13)

South (6:46)

Encke (6:27)
Review: Frenchman Julian Jeweil can be counted on for absolute peak time weaponry and his new offering on Drumcode is no exception. The tunnelling trance induction of dynamic opener "Space" sets the scene right away, and from here prepare to surrender to the void! "Answer" boosts the adrenaline levels immediately on this pummeling assault to the senses, assisted by some intense dub chords for dramatic effect. On the flip, "South" gets back to the program with yet another strobe-lit affair full of druggy risers and massive drops galore. Finally "Encke" provides something definitely in tune with the Drumcode sound, on this bleepy and hypnotic DJ tool which will have a broad appeal to a wide selection of techno DJs.
…

Read more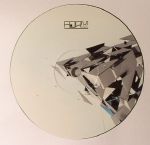 Cat: FORM 67V. Rel: 14 Jun 17
Techno
Julian Jeweil - "Chrome" (Popof remix) (6:32)

Umek - "Shadow Tactics" (6:28)

Julian Jeweil - "Midi" (5:57)

Simina Grigoriu - "Slush Fund" (6:57)
Items 1 to 3 of 3 on page 1 of 1