Artists
Items 1 to 2 of 2 on page 1 of 1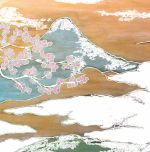 Cat: SLPFNK 012. Rel: 03 Oct 16
Deep House
JANC6

JANC6 (Ferro remix)

JANC1

JANC4
Review: Utrecht's Julian Alexander made his first appearance on hometown label SlapFunk late last year, joining forces with old friend Samuel Deep on the excellent Get Slapped EP. This time he's hit out on his own, in the process serving up a trio of bumpin', bass-heavy deep house tracks. There's a real "heads down in the basement at 4am" feel to opener "JANC6", which is dominated by an undulating, bass-heavy rhythm track, and is accompanied by a looser, breezier Ferro remix. "JANC1" has a bit more bump and swing - think Derrick Carter, minus the breathless energy, and with more deep techno influences - while "Janc 4" successfully looks to vintage speed garage for inspiration.
…

Read more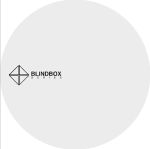 Cat: BBOX 006. Rel: 14 Aug 17
Deep House
Blind Box - "Would"

Blind Box - "Hedone"

Julian Alexander - "Baku Man"

Julian Alexander - "Casserole"
Review: Blind Box heads Julien Sandre and Konstress know a thing or two about deep, undulating house grooves, and their continued exploration of immersive cuts for hidden corners of the dance yields further delights on this sixth instalment in the Blind Box series. The first side of this 12" finds the two label bosses twisting out immaculate jams shot through with playful sound design. "Would" locks into a subtle swing and revels in lopsided synth stabs, while "Hedone" plunges into a stunning intricate techno landscape peppered with glitchy tones. On the flip, Julian Alexander follows suit with the crisp, funky "Baku Man" and the more experimental tones of "Casserole".
…

Read more
Items 1 to 2 of 2 on page 1 of 1