Items 1 to 2 of 2 on page 1 of 1
FORTHCOMING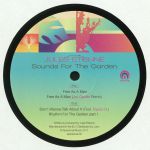 Cat: APERSONAL 28. Rel: 06 Nov 17
Funky/Club House
Free As A Man

Free As A Man (Jex Opolis remix)

Don´t Wanna Talk About It (feat Disco D)

Rhythm For The Garden (part I)
Review: French producer Jules Etienne reappears with a 3 track EP including a Jex Opolis remix on Barcelona's finest disco imprint Apersonal Music. Jules shows his most elaborated work to date evolving to a more band oriented production filled with plenty of live instruments and vocals as seen on "Free as a man" and "Dont want to talk about it". On the B side "Rhythm for the garden part I" is a mad ride driven by live percussions and a drum machine. Canadian producer Jex Opolis whos been releasing top stuff through his own Good Timin' label comes on board on the release remixing "Free as a man". Guilty pleasures all around.





…

Read more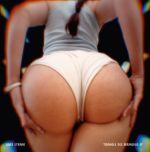 Cat: CDA 018. Rel: 23 Oct 17
Balearic/Downtempo
Triangle Des Bermudas

Triangle Des Bermudas (Massimiliano Pagliara remix)

Cuban Omelette

John's Job (Rhythm track)
Review: Jules Etienne has been skirting around labels such as Apersonal Music for a few years, but here makes a strong statement with a new record for CockTail D'Amore. "Triangle Des Bermudas" is a swinging yet cosmically inclined jam powered by warm synth arpeggios, which regular collaborator Massimiliano Pagliara then nudges up into crafty deep house territory. "Cuban Omlette" is a delicate affair that interweaves pattering percussion and nagging synth lines to make a particularly heady brew before "John's Job" finishes the record off with a richly layered drum track that should have DJs across the board getting tricky in the mix.
…

Read more
Items 1 to 2 of 2 on page 1 of 1