Items 1 to 3 of 3 on page 1 of 1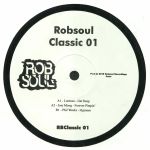 Cat: ROBSOULCLASSIC 01. Rel: 19 Jun 18
Deep House
Lorenzo - "Get Deep" (6:25)

Joss Moog - "Forever Pimpin'" (5:39)

Phil Weeks - "Hypnose" (7:58)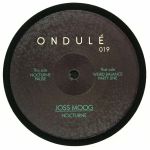 Cat: OND 019. Rel: 03 Apr 18
Deep House
Nocturne (7:11)

Pause (4:50)

Weird Balace (6:17)

Party Line (6:47)
Review: Parisian deep house DJ Joss Moog's cheeky exploits have mainly come to appear on local Phil Weeks' esteemed Robsoul imprint, however he's also found time to release on his own Ondule label - which he has run with Jean Ce since 2015. Introducing the the Nocturne EP, which follows up some great releases thus far in 2018 by Labeuz, Reubents and Around7. From the title track's moody and hypnotic bounce, to the smoky jazz room vibe of "Pause" or the tough and funky boompty business of "Party Line" - again Moog perfectly bridges the gap between disco, funk, soul/jazz and hip hop: in a way that can only be matched possibly by Berlin's Money $ex crew.
…

Read more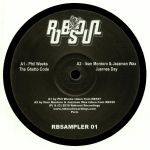 Cat: ROBSOULSAMPLER 01. Rel: 21 Mar 18
Deep House
Phil Weeks - "The Ghetto Code" (6:19)

Iban Montoro & Jazzman Wax - "Juernes Day" (6:42)

Joss Moog - "Room 28" (6:40)

Arturo Garces - "Catch Me" (6:15)
Review: If it aint broke don't fix it: Phil Weeks' winning recipe is on display once again, with this great label sampler that showcases his knack for seeking out the most infectious of looped-up, dusted down and disco-fied sounds -all optimised for ergonomic DJ use. His typically bouncy sound can be heard on "The Ghetto Code" where he uses a very familiar hook of a Windy City classic. Deep, lo-slung and downright funky shenanigans by Iban Montoro & Jazzman Wax on "Juernes Day" round up the A side. On the flip, label mainstay and fellow Parisian homeboy Joss Moog delivers the goods once again on the hypnotic boompty business of "Room 28", while Arturo Garces' "Catch Me" explores classic Arthur Russell style disco vibes in a rather irresistible fashion.
…

Read more
Items 1 to 3 of 3 on page 1 of 1