Items 1 to 2 of 2 on page 1 of 1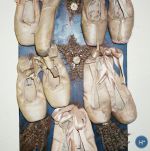 Cat: HPLS 002. Rel: 13 Mar 17
Minimal/Tech House
H+Jt 01 (5:00)

H+Va 01 (6:29)

H+Cr 01 (4:48)

H+Yy (4:41)

H+Va 01 (5:51)

H+Cr 02 (6:36)

H+Jt 02 (6:12)

H+Jm (6:23)
Review: After Hamid kicked off the H+ label last year he returns with an intriguing double pack that draws on a wide variety of collaborators to turn out some truly innovative leftfield house music sounds. There's an overarching theme of micro house hovering around Methods For The Madness Vol 1, but it's far from run of the mill stuff. The opening cut featuring Josh Tweek is a sparkling, swinging affair that piles on the funk and the delirious effects, while Jesse Morrison's own turn on the closing track winds up in a haunting, abstract slice of refined reduction.
…

Read more
$17.65
SAVE 30%
in stock
$12.36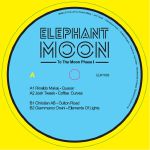 Cat: ELM 1005 . Rel: 12 Sep 16
Deep House
Rinaldo Makaj - "Quasar"

Josh Tweek - "Coffe Curves"

John Dimas - "Locked Groove"

Christian AB - "Oulton Road"

Giammarco Orsini - "Elements Of Lights"

Giammarco Orsini - "Locked Groove"
Review: Elephant Moon hits us with a super dope batch of new music this Spring. The new release is a collection of music from several different artists and demonstrates the diversity of the label's output. Across four brand new tracks we're presented with smooth grooves, odd, whimsical sound design and dynamic dance floor rollers.

Things start off tentatively with Italian Rinaldo Makaj's 'Quasar', a dreamy soundscape which envelopes you in its lush rhythms and deep, meditative bassline. Josh Tweek's 'Coffee Curves' shares side A with 'Quasar', though the atmosphere is totally different. Confused robotic bleeps and effects pop up throughout, seemingly out of sync with the percussion while a sombre b-line rumbles below.

On the flip side we have 'Oulton Road' by Christian AB. A vibey cut, which encapsulates all that is great about the deeper end of house music; measured, emotive and utterly danceable. Accompanying 'Oulton Road' is 'Element Of Lights' by Gianmarco Orsini, a bouncing dance floor-ready slice of 4x4 rudeness . Each side includes 1 bonus locked groove from John & Giammarco :)

There you go, four distinct styles from four skilled artists. Look out for the V/A in all good record shops!

…

Read more
Items 1 to 2 of 2 on page 1 of 1